Maze Scrapbook - The Future is Bright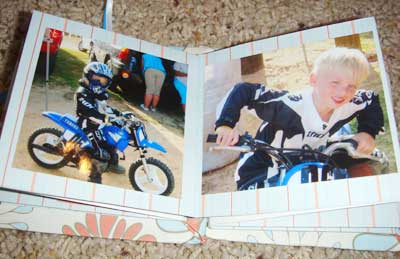 I made a Maze scrapbook! I made this album for a scrapbook class I am going to teach. I have 2 little girls and I always use them in my mini books and I figured people might want to see something other then my children. LOL So I used my nephew. He is a motor cross racer and I thought that would be a good mini album to make. I am giving the album to his family when I am done.
I used Fiskars Wildflowers cardstock for the pages and to cover the chipboard on the cover. Doing the embellishments was difficult for me as I typically use lumpy and bulky embellishments on everything but for this project I was unable to. I am was not sure the mini album could handle it and I realized it would not be able to close all the way if anything was too thick. For the embellishments I used stickers from Marcella by K- phrases line. I Be as descriptive as you can. I also realized that Tombow Mono Multi Liquid Glue worked the best.
Jennifer Casler
Land O Lakes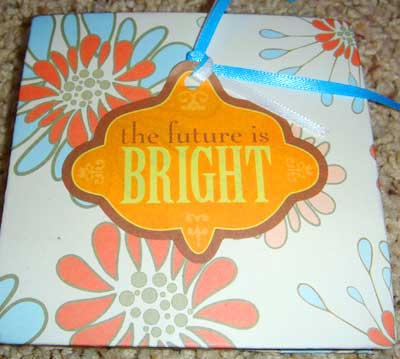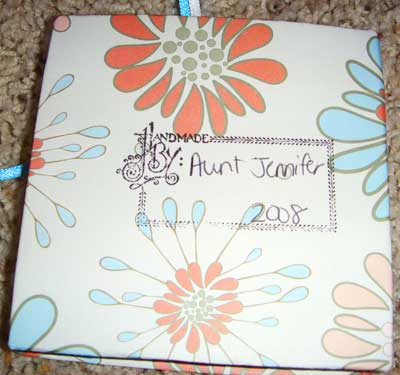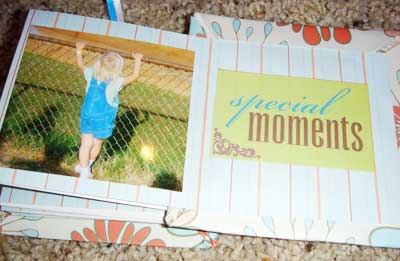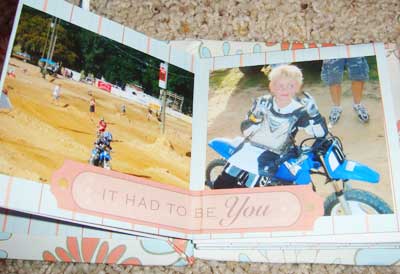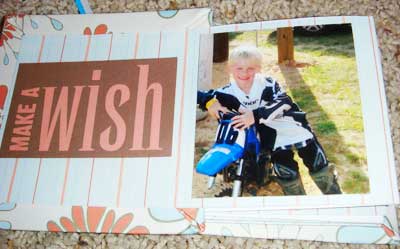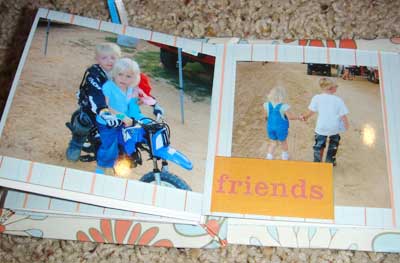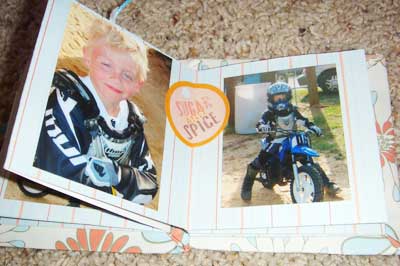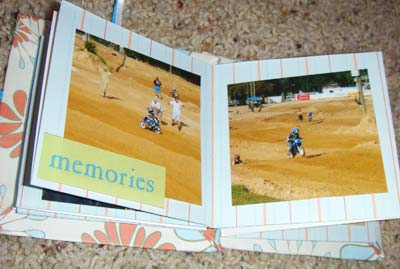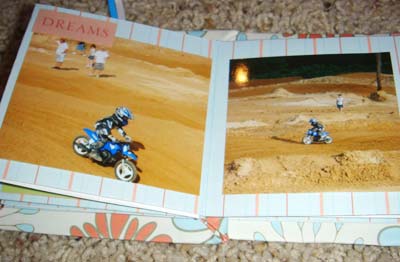 make your own maze book with this tutorial
Thanks Jennifer for sharing your creativity with us. If you would like to share your baby mini book creation then send it to us via the submit mini book form or you can email it to me at info[at]scrapbook-crazy[dot]com.
Back to the Mini Scrapbook Albums Competiton Gallery