Scrapbooking Tools and Materials
The scrapbooking basics.
What do you need to get started? Whenever you start a new hobby you accept that there is every chance you will make at least one "stupid purchase". All you can hope for is that we can keep our 'stupid purchases' to a minimum. (My not so smart purchase was a smaller 9" paper trimmer - I was too cheap and new to scrapbooking at the time to by the more expensive 12" trimmer - fortunately I had with me at the time couple of friends who were fluent in scrapbooking. They promptly marched me back into the craft show to upgrade to the 12" trimmer.

Which product to choose?
There is a huge range of tools and materials available to scrapbookers these days. It is easy to become overwhelmed by all the product choices. When it comes to scrapbooking tools I tend not to buy my basic cache of supplies from scrapbook stores as you can usually get a better price for them same or similar products from other stores like k-mart (you cant beat a 15% of storewide sale at k-mart).

Take your time to read through this list of scrapbooking tools and materials especially for creating mini albums. listed in order of priority (to me anyways)

Paper cutter
A good Paper cutter is a definite must have. We use them a lot to crop photos, photo matts and to trim 12x12 papers. They are excellent for straighter , precise cuts and are very simple to use. Some trimmers come with an extra scoring tool to create creases in you card which is handy for mini albums like accordion albums. Make sure that you get a paper trimmer that can take 12"X12". The blades are pretty durable but keep in mind that they will need replacing. All brands sell replacement blades for a few dollars.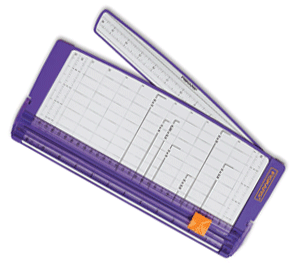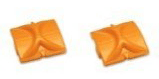 Scissors
Invest in a good pair of good short, sharp craft scissors - these type of scissors are better for working with the smaller pieces and embellishments used with everyday scrapbooking. Covering chipboard letters with patterned paper and neatly trimming the excess off is near to impossible with a larger pair of scissors regardless of how sharp they may be.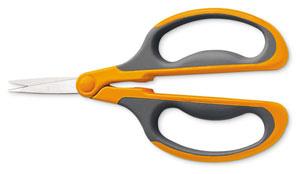 Adhesive
Acid free white glue and double sided tape(3mm wide - 12mm wide) are my must haves for making scrapbook albums. You can pick these items up from any scrapbook store. I like to use mod podge on the covers of my albums as it acts as a sealant and gives them that extra durability ie kid friendly, A tape runner is a very handy albeit a not so cheap item, although when you weigh the expense against the time you save you might well think it is worth it. If you can afford it - buy it.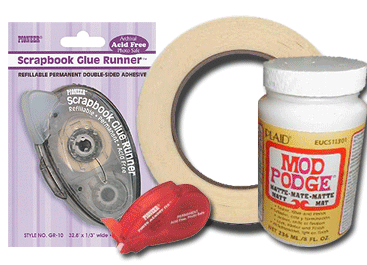 Craft Knife
A good sharp craft knife or hobby knife and extra blades. I've never had any problem using any craft knife but i do prefer to use an x-acto or similar (I recently bought a knife from k-mart that was exactly like my x-acto except it didn't have x-acto etched into it??)

A Metal ruler
If you're going to use a craft knife it's handy to have a 12" metal ruler to cut a perfectly straight edge - don't think that you can get away with your old plastic ruler, your craft knife will cut straight through it (been there, done that!). Rulers are handy for creating straight folds as well.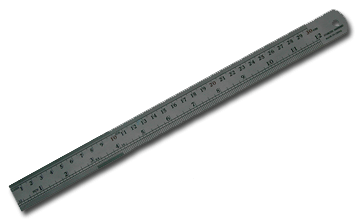 Crop-a-dile
This item is a godsend. It can punch through anything and makes eyelet setting a breeze (i actually use eyelets more now) I love that I can use it to punch holes through my mini album pages and cover all at once if it is not too thick. It can even punch through tin, leather, cds, thinnish acrylic and more! It's one tough scrapbook tool... love it.
Who makes it... We-R-Memory-Keepers