Linda's Destination PA mini album
A mini by Linda - Destination PA Mini Album
In my attempt to make our grandson's visits memorable, this was my second attempt at a mini album. This time I started with a Bo Bunny Bare Naked 6x6 Binder. I had still not discovered how to successfully make my own mini album and time was of the essence.
I used my Cricut to cut embellishments and used stamps and rub-ons. Again it was a series of mini albums, this time with a pocket opposite for souvenirs, etc. Watch the evolution as this year I will be cutting my own covers again, using the Cricut & now the Design Studio. Hopefully I will send that before the end of the month..
Linda Witt
Strasburg, PA

The front cover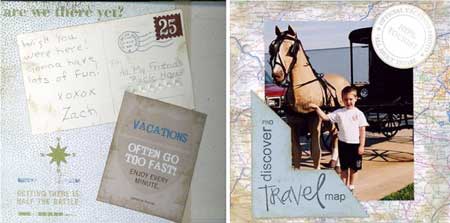 holiday fun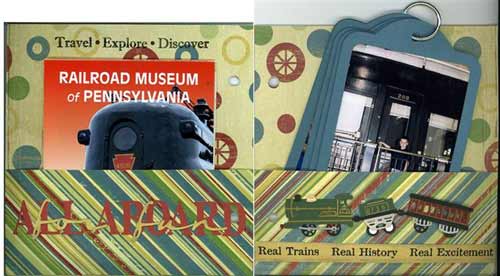 Museum

More museum

Corn Maze.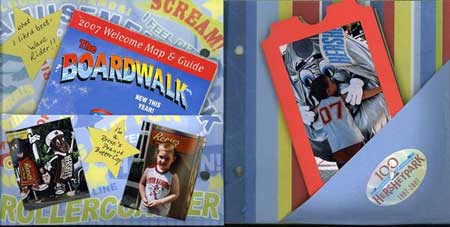 Wonderland.
Thanks Linda for sharing your mini with us. If you want to make a mini book and share it in the gallery then send it to us via the submit mini book form or you can email it to us at info[at]scrapbook-crazy[dot]com. Your mini scrapbook will be entered automatically into the next scrapbook-crazy.com competition.
If you liked zach's mini album then see Lindas other mini's
Back to the Mini Scrapbook Albums Competiton Gallery