We missed you - toilet paper mini book
Kraftykeepsake's mini scrapbook entry recycles not only toilet paper rolls but also plastic shopping bags - A very environment friendly mini scrapbook for sure.
I made this mini book for my daughter who is retuning from a year studying abroad. The tags, which are made from fused grocery bags (then cut and painted) will have notes of what we each missed while she was away. I will then add pics of her with each of us at home the day she arrives.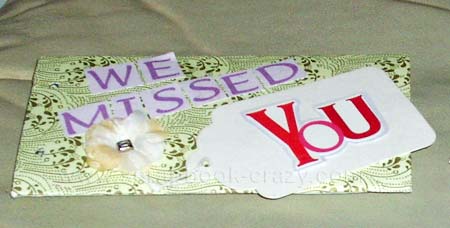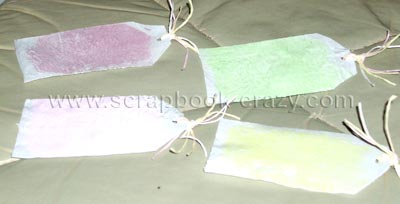 Tags made from plastic shopping bags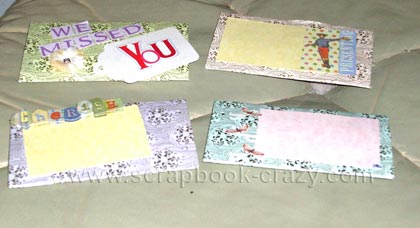 Each page embellished with papers and photo mats. Photos coming soon.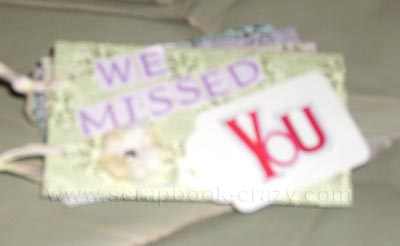 Finished mini book bound together with ribbon. Paper flowers and a tag to embellish the front cover of the mini book.
Tip: To make it easier for me to push end paper in, I cut the paper a bit by the corners.
By KraftyKeepsakes
New Jersey
See also
More tissue paper roll mini book ideas
Toilet roll mini album tutorial
Scrapbook mini album gallery