Vintage Tree Decorations
Scrapbooking Christmas Tree Decorations for your tree..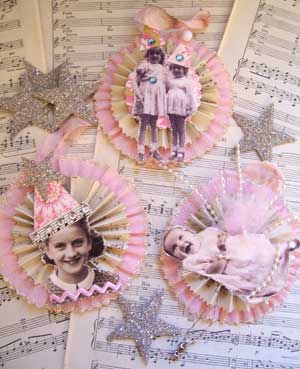 Vintage Tree Decorations
I'm in the process of making an album for my daughter all about her Grandma with pictures and note cards invitations all bits and pieces that my Mum has kept safe over the years. One evening before Christmas I was getting to grips with my new printer seeing how well some of the pictures she gave me would come out when I had the idea of turning some into tree decorations. I didn't tell her until she came for Christmas. She loved them and so does my Daughter Grace. I used some baby pink crepe paper to match our Christmas tree some very old sheet music bought from the local Oxfam book shop embellished with glitter, rhinestones, marabou feathers etc-thanks for looking xx
Rebecca Evans
UK
More Pictures....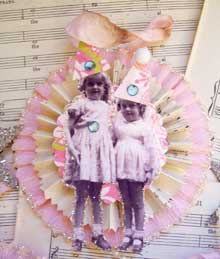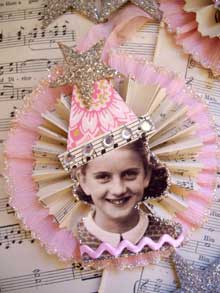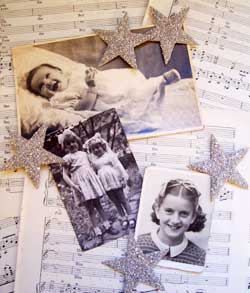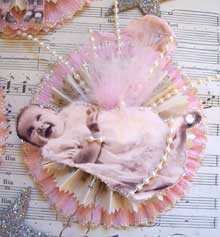 Related Mini Album Topics
Altered Christmas Scrapbooks and handmade gifts
More Xmas Scrapbooking Craft Ideas
Christmas Mini Albums
Instructions for making Christmas mini books and gift ideas
Return from Vintage Tree Decorations to HOME