Trick or Treat Scrapbook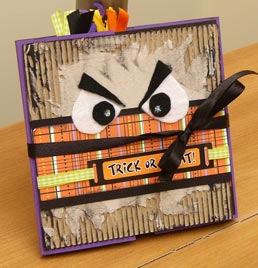 Trick or Treat Scrapbook

This is a 6"x6" mini album that opens "again and again". It has 3 blocks of pages and flaps that has been embellished with Halloween memories.
In 2007, I spent Halloween day with my youngest kid Diego… first at school and then trick-or-treating with his friends in our neighborhood. A very special day!
Made By Valerie
Lima, Peru
More pictures from this Halloween mini scrapbook.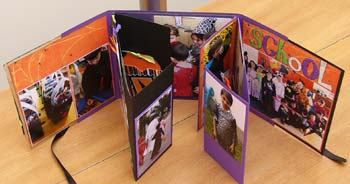 This mini album opens in many different directions.

Spookiest time of year.

Lots of pages to hold photos and other memories.

Kids in costume.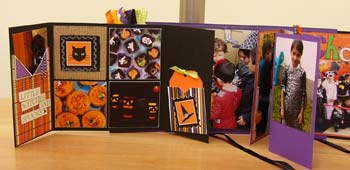 Black cats, witches hats, little witches and spooks.
Join in the fun and submit your own Halloween Scrapbook Mini here
Return from Trick or Treat Scrapbook to HOME