Travel Journal Scrapbook Gift
Mini Scrapbooks make wonderful gifts for friends and family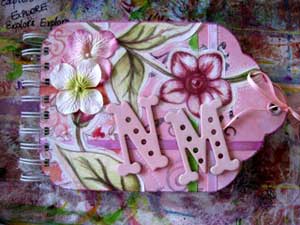 Travel Journal Scrapbook
I made this journal as a Christmas present for a friend who travels a lot and likes to write.
I used pre-bought, card pages which are shaped like big tags. Painted all with white acrylic and decorated each individually. There are 10 pages in total plus added envelopes and tags.
I bound the journal using the zutter bind-it-all.

Some of the techniques/materials I used include:

* Watercolours
* Watersoluble oil pastels
* eyelets and brads
* sewn clear plastic pouches
* fold out mini books
* stamping
* doodling
* sticking in objects/papers
* image transfer.
I wanted the recipient to OWN the journal, writing wherever there is space. I have made tags for notes or memories, spots to slot in photos, envelopes, mini books as well as spaces for writing.
Hannah
Australia
More Pictures...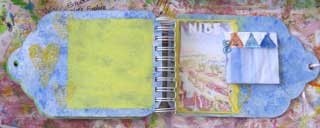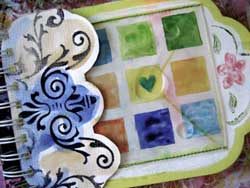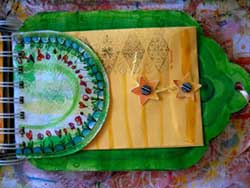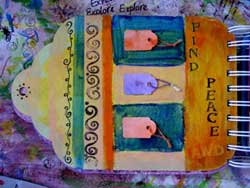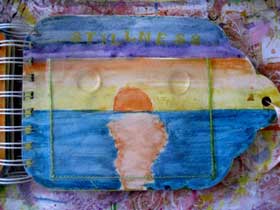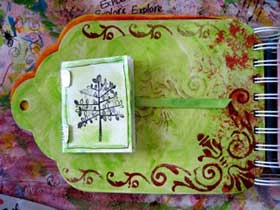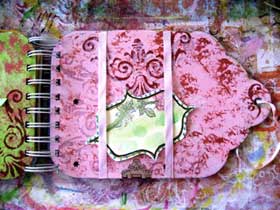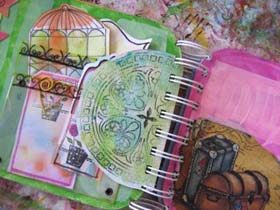 See more Altered Christmas Scrapbook Mini albums and art
Return from travel Journal Scrapbook to HOME