Scrapbooking Teacher Gift
Make a fabulous scrapbook gift for your child's teacher this holiday season to show your appreciation.
We have a printable template to make:
Post it note holder
Greeting cards
Pen wraps
Cardstock box envelope to hold your goodies.
Full Color templates
Download the Scrapbooking teachers gift set. note these files are large due to the high resolution required for optimal printing.
Use your own paper template
If you would rather use a template to print onto your own patterned paper and cardstock then use these. You won't need a template for the pen and greeting cards if you want to make your own.
Boxed Envelope
Print this template onto Firm thick cardstock. Cut, fold and glue the flaps in all the right places. You can add extra embellishments if you wish. Tie it closed with a length of ribbon or use a pair of velcro dots.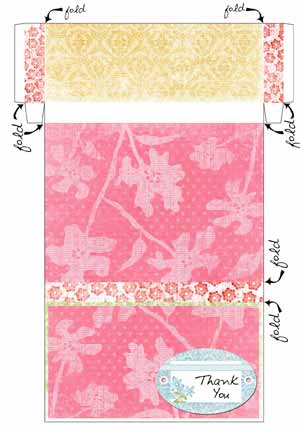 Post it Note Holder
Print off the holder on to thick firm cardstock. Score and fold along the marked lines. Take your post it notes and adhere it to the centre of the inside back cover.
Pen wraps
Cut out one or more of the pen wraps. Take a clear see through pen and take of the top cover. Place a wrap face down on the table and roll the wrap lengthwise. Slip the wrap into the pen lid back on. There you have it...one funky coordinating writing pen.
Gift and Greeting Cards
Print off all four greeting cards on to firm cardstock. Cut around the solid lines and fold in half. You can print off more copies if you wish.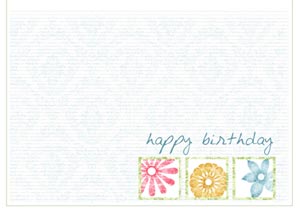 Return from scrapbooking teacher gift templates to home