Scrapbooking Canvas Album
A Scrapbooking canvas project by Becki

This mini album is similar to my Accordion canvas mini album. This one is connected by small hinges on one side.

The inside is cardstock, cut 8x4" then folded in half to make 4x4" pages.

There are tabs cut out of cardstock that I folded in half without creasing, so that they would be more 'puffy'. I attached them to the pages before I glued the pages together with Peel-n-Stick double sided sheets.


I used ink, ribbon and other embellishments to create the pages and the decorations for the outside covers. I created all of the decorated pages and pieces before attaching them to the book. For things like brads, I either attached them to the pages before sticking the pages together or I just flattened the back before I glued the piece down.

On the back cover and one of the pages, there are chipboard squares that are covered in matching cardstock, there is also a metal letter that I inked.

Becki
Beaverton, OR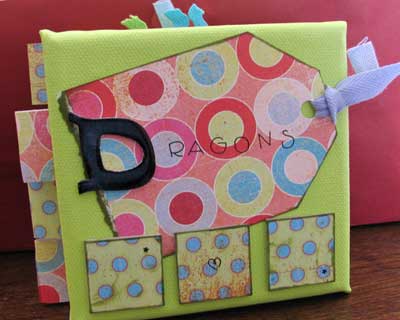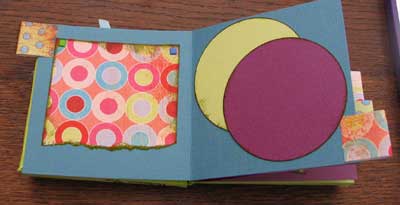 Thanks again Becki for another great mini album project.
If you have a canvas crafts project that you would like to share with Scrapbook Crazy then you can do so using our submission form. All Submissions are automagically entered into the next mini competition.
Back to the Mini Scrapbook Albums Competiton Gallery