'Simply Life' Scrapbook Photo Album
A scrapbook photo album by Pamela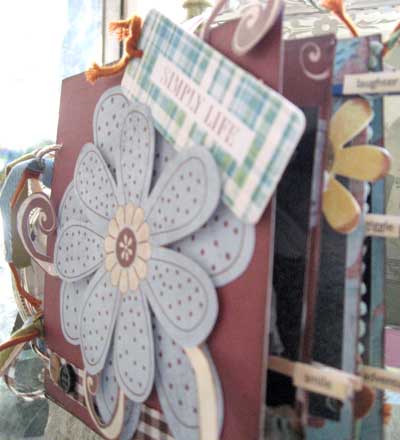 The title of this mini album is "Simply Life" The photos were taken in Serendra. My hubby took some pictures while we were
on the grass playing, laughing and looking at the cute dressed puppies passing by...
I really had fun cutting and decorating this mini album that I made. I Love the colors so much.

I decorated my mini book with cardstock punch outs, brown, green, orange and beige ribbons, colored staples, rub-ons and some stamping techniques. I choose some nice blue & brown Dreamstreet matching colored patterned scrapbooking papers. It's so nice to make & keep and a nice album that are full of memories with your family.
Pamela M. Cayetano,
Manila, Philippines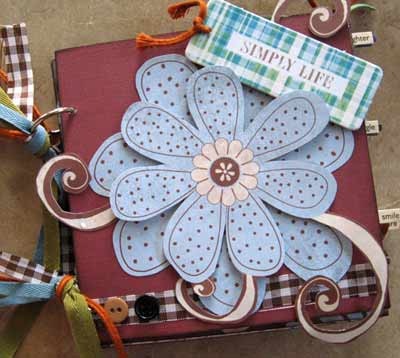 Simply Life - mini album cover. Pamela has used a popular scrapbooking technique here by cutting the flowers from the patterned paper and layering them.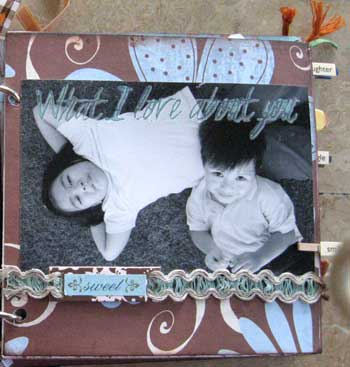 What I love about you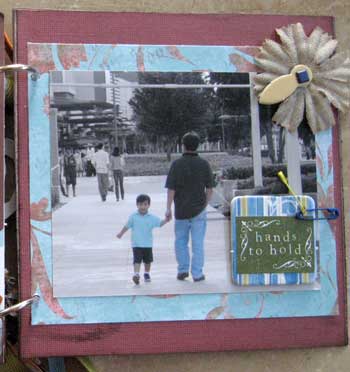 Hands to hold - cute picture, notice it is black and white except for some blue tints.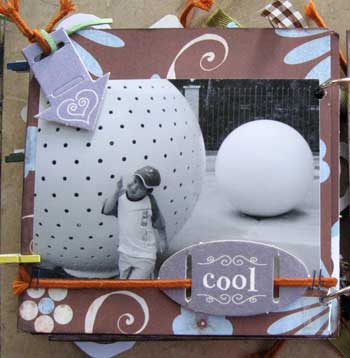 Cool!!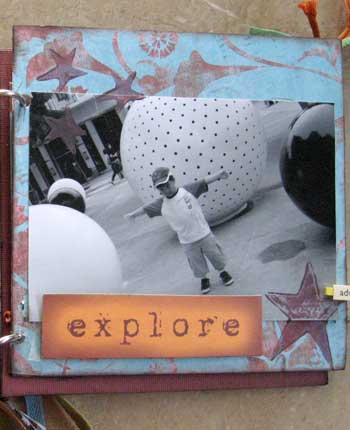 Explore!! What are those round ball things? They look like fun.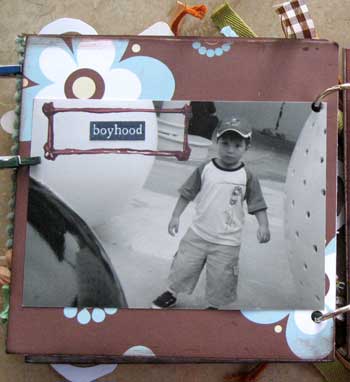 Boyhood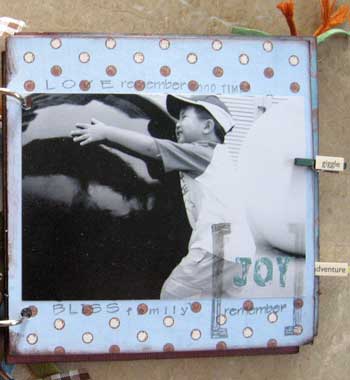 Joy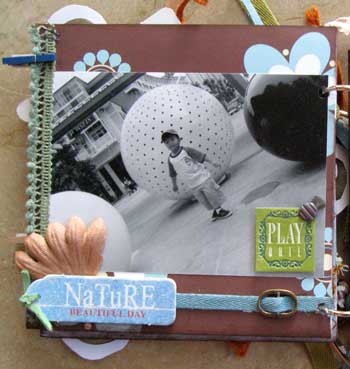 Nature, beautiful day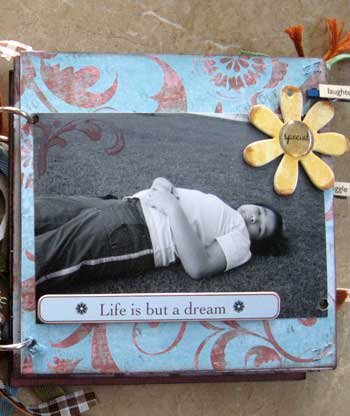 Life is but a dream - The hand stamped flourish matches the patterned paper perfectly!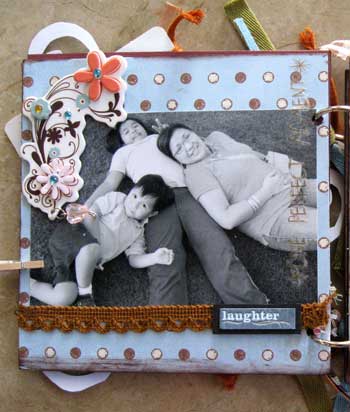 Laughter - Great family picture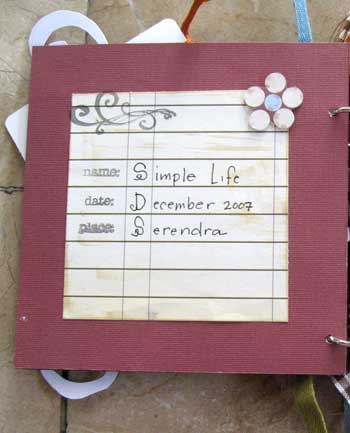 Back cover... The end.
Thanks Pamela for sharing your wonderful mini album with us. If you have a mini album you would like to share you can submit it here. All submissions are automatically entered into the next Scrapbook Crazy competition.