Scrapbook gift idea

Mini Address Book, By Nettie
This off the page scrapbook gift idea was submitted by Nettie for the Xmas competition.
Mini Address Book
These mini address books are very easy to make and uses the Maya Road 4x4 Address page, but I copied the address page twice, laid out a front and back (side by side) leaving about 1/8" between them for the fold. This give you two complete pages.
Make copies.
Fold from left to right sandwich your punch flower tab between pages and glue
To complete add some Crystal Lacquer to flowers after adding rub on
letters. this will make more durable.
I made these for my secret santa (Marlene), my 2 embossing friends (Donna & Shelly) and one for my Sister, still making more they are EASY :)

Nettie
Solon, Ohio a suburb of Cleveland
Scrapbooking products used
- All the papers and the brass stencil ( L9129) is Lasting Impressions.
- Flower tab punch - I was just in a scrapbook store and saw it I think it was Paper Shaper
- Maya Road 4x4 Address pages
- Book rings, co-ordinating ribbon
Check out Nettie's selection of mini address books...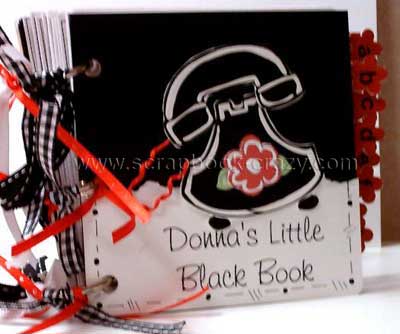 Scrapbooking mini address book mini albums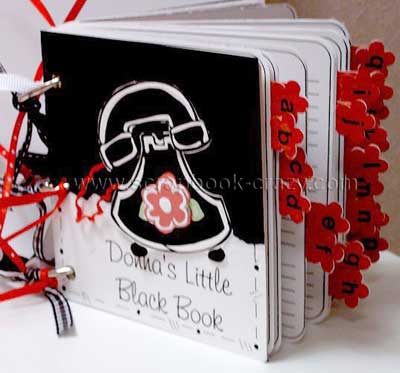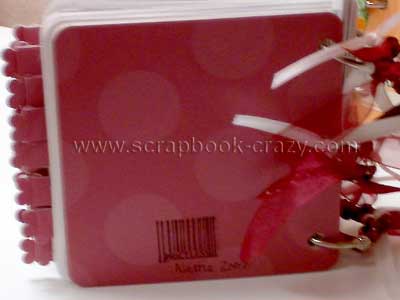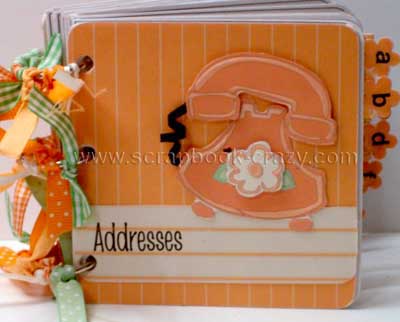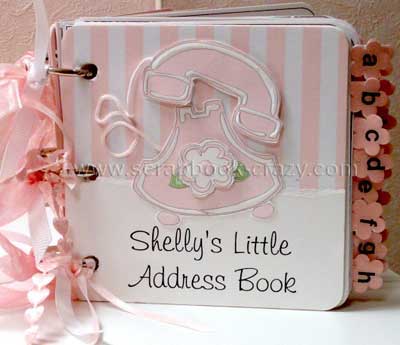 Back to the mini album gallery