Mixed Media Scrapbook Album
This little scrapbook album was made by cutting up a piece of 12x12 chipboard that came in one of the mini album kits to firm it up for posting. Heaps of fun to make, I simply picked 5 simple random shapes and roughly sketched them on to the chipboard square. (I intended to use pencil to sketch the shapes but I used a pen instead since I was going to cover the pages in patterned paper anyways)
A fancy frame

An arrow

A scalloped page

Rectangular tabbed page

A five petal flower
More mixed media album ideas
For more ideas to make a similar mini book, check out this "how to" of mixed media mini scrapbooks.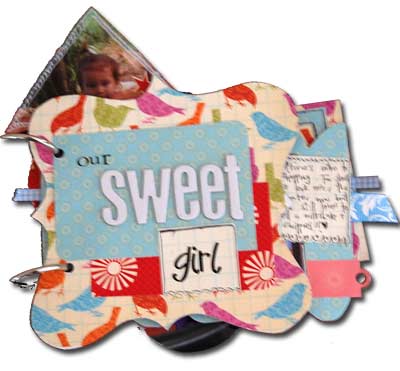 The front cover is the shape of a fancy frame. It is extremely crooked, yet you probably can't tell that I drew it freehand.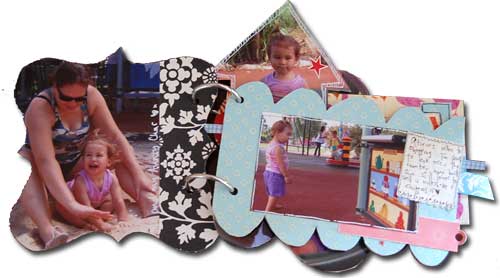 I pasted the photo and some patterned paper to the inside cover and journaled on it with a white permanent marker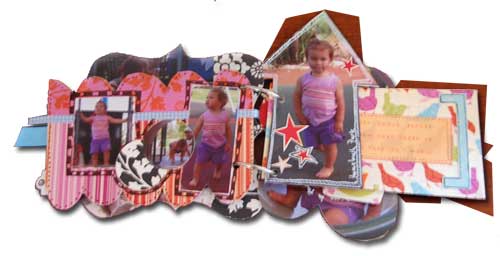 The arrow page on the right was small enough for me to cover the entire surface with a 4x6" photograph.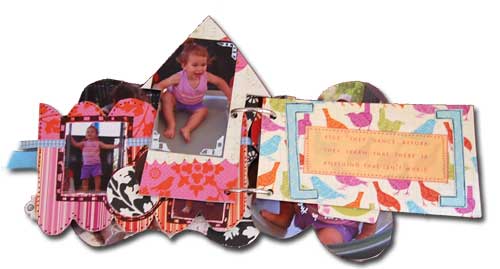 I could have left the orientation of the arrow as landscape but I preferred to make it portrait. It made the overall effect a little more interesting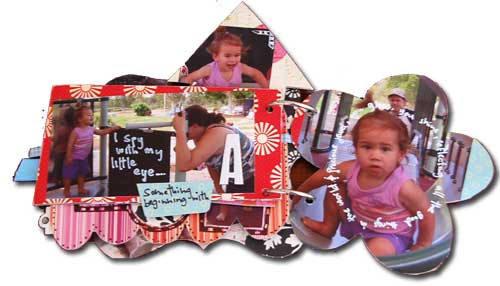 The left page is a simple rectangular shape and the right is a flower with my little angels face right at the center. I hand wrote a quote in the line of a circle to give an impression of a flower center.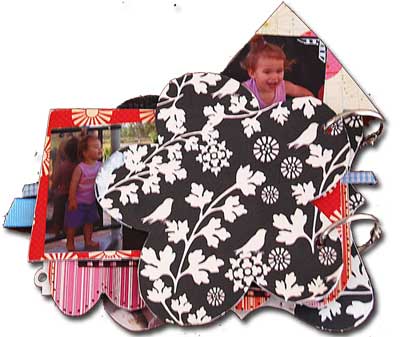 Back page unadorned.
Scrapbooking tips
- I cut the pages first and lay them on top of each other to get an idea of how they would fit together.
- I punched the binding holes at the end after I had completed and assembled each page.