R.I.P Halloween Mini Album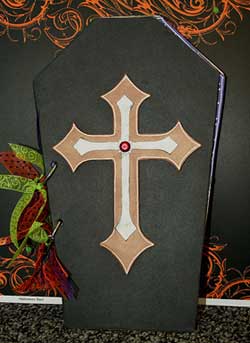 RIP Halloween Mini Album
This coffin shaped mini album was all hand made by me using chipboard. I used my Cricut machine to cut the cross to embellish the front cover and Bo-Bunny patterned papers to cover the album.
A couple more pictures for you to browse through.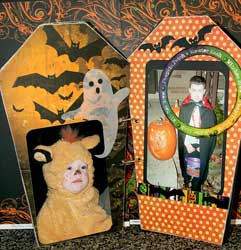 Mini book is bound with a couple of rings.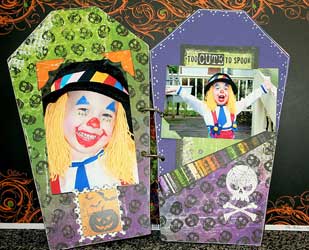 All dressed up in a Halloween Costume - Too cute to Spook!
Made by Cheryl Baase
Lansing, Michigan
Join in the fun and submit your own Halloween Scrapbook Mini here