Mothers Day Paper Bag Album
A mothers day paper bag album made last year with the basic grey fusion papers. As usual I used a heap of prima flowers, a couple of quotes and a few other bits and pieces. I did make a co-ordinating mothers day card to go with it also.
Front Cover
Hmmm, I don't really like doing front covers. I'm no good at them. No matter what they look like I am never happy with the way that they turn out. I know a lot of scrappers advise that you make the front cover first to set the theme for the rest of the album but for some reason
Related Mini Album Stuff
I always do the covers last, maybe I should listen to the voices of experience and try to make the cover first next time... Anyways this cover is pretty simple. It's just cardstock, basic grey letter stickers, a chipboard letter M for mother and a couple of heidi swapp flowers.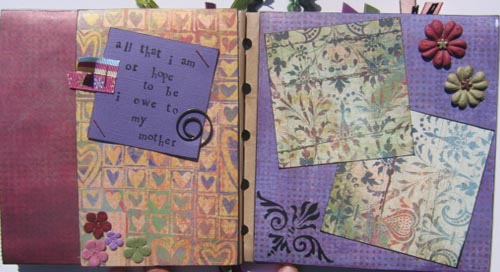 Big pocket on the left page with a quote stamped on with hero arts stamps. No album is complete without at least one or two quotes. Quotes fill up those empty spaces on a layout, very handy for a mini album.A couple of photo mats on the right, no hidden extras anywhere.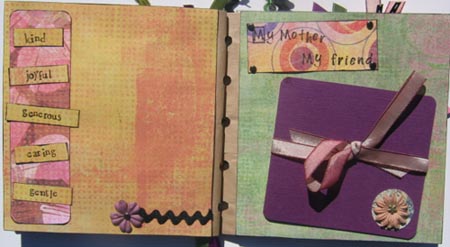 A few choice words to describe your mum and a fold out page on the right to hold a photo or hide some journaling. It is secured closed with a length of funky ribbon.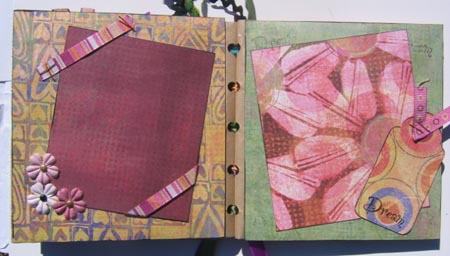 A couple of photo matts for photos. Nothing too flash, pretty simple.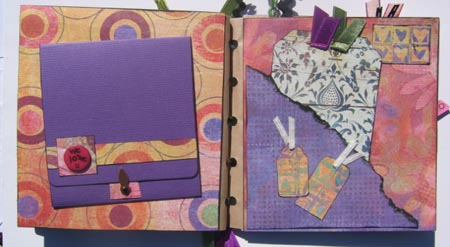 I like these two pages. I stamped 'we love u' on a red button with some stazon ink and stuck it on a fold up photo matt. The fold up flat is secured with a photo anchor. A simple ripped pocket on the right with a tag.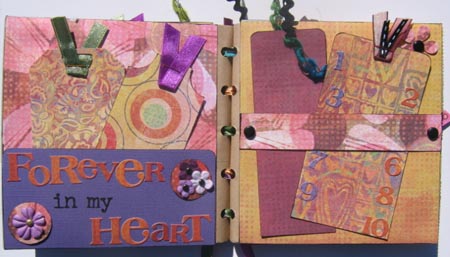 Pockets and tags. The tag on the right with all the numbers is for a 'ten things i love about you' type page.
Return from Mothers Day paper bag album examples to paper bag album instructions