MOM Scrapbook Album
A special mom scrapbook mini album by Kelli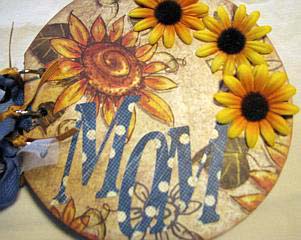 Title: MOM
I made this for my Mother, who has been very ill. I wanted this Mother's Day to be extra Special for her.
I made a 6" round album, the mini album itself was cut out from chipboard. To decotate my mini album I used these gorgeous scrapbooking papers from The Paper Lady's "sunflowers" collection. They really suited the theme and I just plain liked them.
When the album is complete it sits on a small easel, so it can be displayed all year round.
Kelli Cox
Marshfield,MO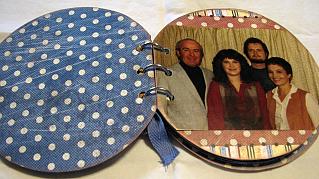 Family photo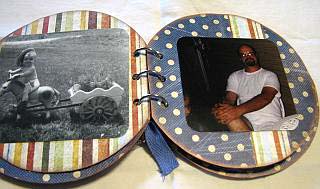 Each of the pages has been wallpapered with matching patterned papers and have been hole punched 3 times for binding with 3 metal book rings.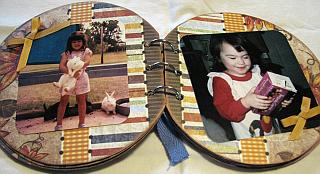 Fun pictures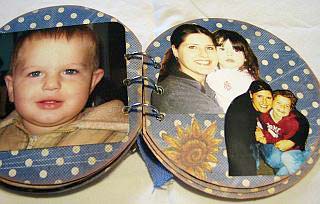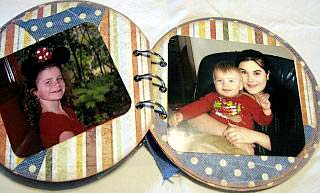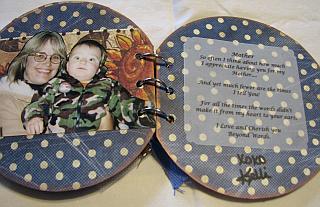 A lovely note from me to my mom printed on vellum to finish off the album.
Big thanks to Kelli for sharing her mini album with us. If you would like to submit your mothers day creation to the Scrapbook Crazy gallery and be entered into the next mini album competition then head over to the submission form or send us an email. Can't wait to see your album.
See Also