My Albany - Mini Book
"Anne Marie makes a mini book of her first 18 years growing up in Albany"
Inspiration
Oddly enough, I had no clue what this album was going to be when I started it as part of a "use your stash" challenge. I had a dozen sheets of heavy print paper from a stack that I knew I would never use in a layout. I played around with painting a piece of paper in broad strokes using a pale blue acrylic paint with a 1" wide brush. Immediately this color wash of blue over these mauve & rust papers reminded me of colonial times ... which made me think of my hometown, Albany, New York. It's been more than 30 years since I lived there, but I realized that other than my high school yearbook, I have no pictures of all the places I went to school, my church, my first job, where my friends and I would hang out, etc.
I frantically searched the internet for images of some of my most memorable places, and I was shocked to find a dozen or more photos ... even including one of Woolworths, my first paid job! I decided to print all the photos in black & white or sepia and use vintage style ephemera for accents. I used a bracket page from another mini album as a template for the painted pages, and then sewed two pages together.
I honestly don't think I could have dreamed up a better mini book that captured the look, feel, and memories of the place I lived for 18 years, and it's one of my favorite mini books.
Products used
DCWV Olde World Stack, Basic Grey Phoebe papers, K*Company journal tags, and miscellaneous collage papers & ephemera.
Tips
The title was created using handmade letter tile -- cardstock glued to chipboard with rub-on letters which were then sanded, inked, and mod-podged for a satin finish.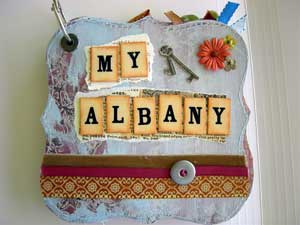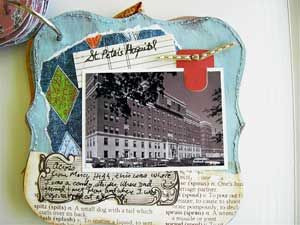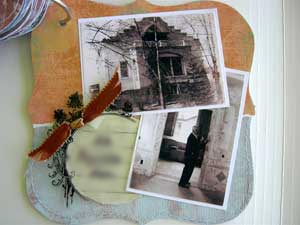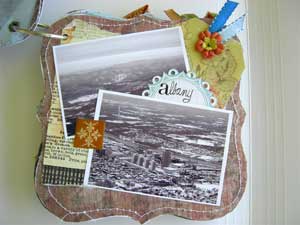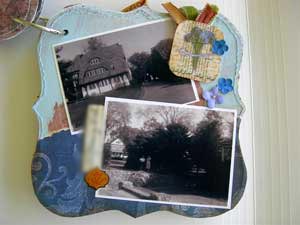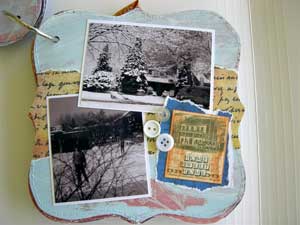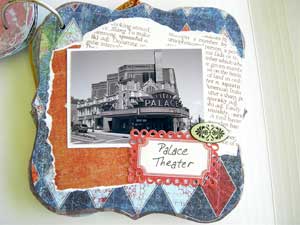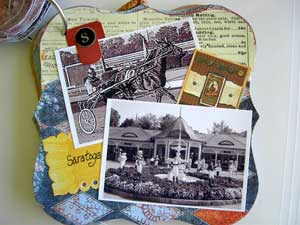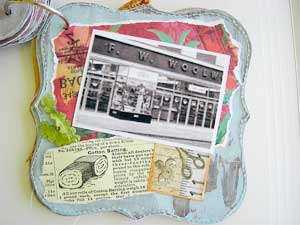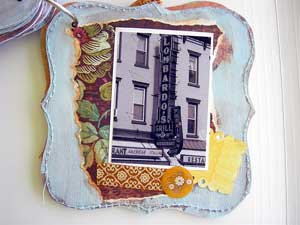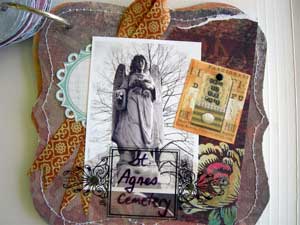 Anne Marie Gross
Oviedo, FL
Thanks Anne Marie for sharing with us your lovely Mini Album. If you have a mini album you would like to share then send it via the submit form
Return from Anne Marie's Mini Book to home