A Mini Album Gift
Made by Annette West
This is my latest mini book - I made it for a friend who has had a tough year and is moving, starting a new job, life etc and hopefully it will cheer her up! :)
The photos are of my friend, VJ and her two boys and were taken by Sam Ellis, an amazing photographer, who is also a friend. The instructions for making the mini album can be found at Craft Weekly but I made my own envelopes for my version rather than buying them.
I used three 7Gypsies cd mailers for the main book and a 7Gypsies clasp for keeping it closed. The papers are the Scenic Route Cape Town and Laurel Collections
Annette West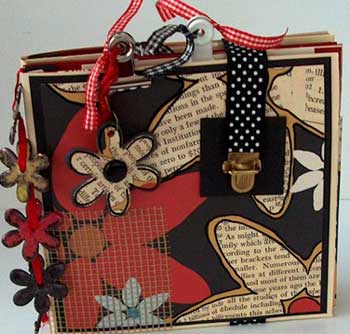 Gorgeous scrapbooking papers from Scenic Route collections.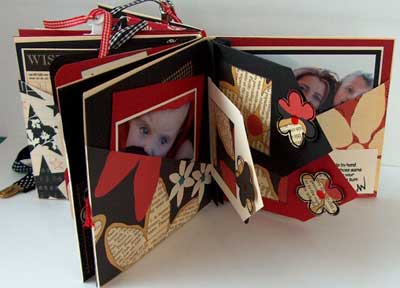 Three handmade envelopes which remain open at all times...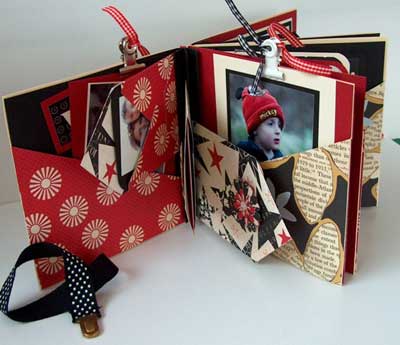 hold three small wallet sized pictures, they could also hold small keepsakes and jounaling tags.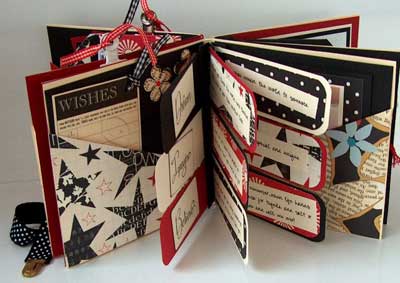 more flags with with uplifting sentiments and quotations. I can see a Seven Gypsies Wishes tag tucked away in one of the CD pockets.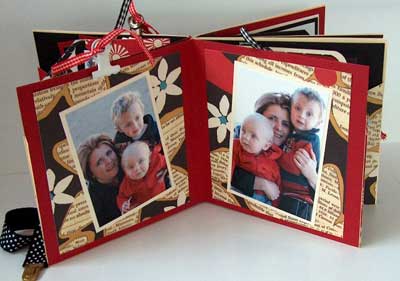 Family photos of VJ and her boys.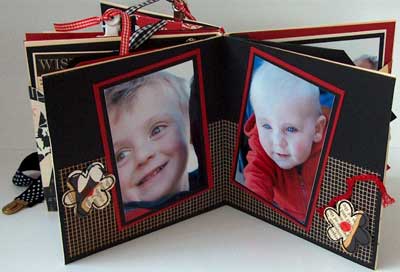 Great photos!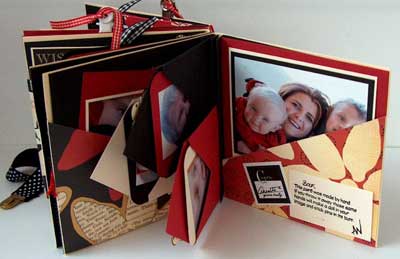 more envelopes with photos tucked away inside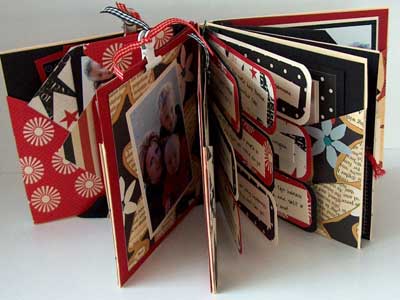 Making Memories clips with ribbon attached to them add a little something extra to this beautiful mini album
Thank you Annette for sharing your talent and ideas with us. Just one more album to add to my "have to make" list which is already long enough. sigh....
Back to the Mini Scrapbook Albums Competiton Gallery