Military Scrapbooking mini albums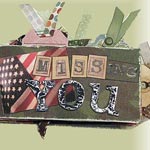 Military Scrapbooking Ideas
It is a touching thought to send a loved one in the armed forces a mini scrapbook while they are away in the field. It can serve as a keen reminder of who they are and what they have at home waiting for them, as well as a token of the respect we have for them in fulfilling their duty to their country.
We will show you some ideas that you can use when making your own armed forces mini scrapbook.
Missing You - a mini scrapbook
Lorraine shares this mini album that she has made.
This is made for people who have loved ones in the armed forces and are over-seas. I thought it would be nice to fill with photos from home and be small enough so that the recipient could carry in a pocket. The size of the mini is only 6"x3", it is spiral bound, and has a total of 12 pages, including the inside covers. I used many types of embellishments to adorn the pages including: metal, ribbon, chipboard, buttons, and stickers. There are at least 10 photo spaces, with many journaling pockets with pull out journaling tags.
Made by Lorraine Zawtocki
Little Falls, NY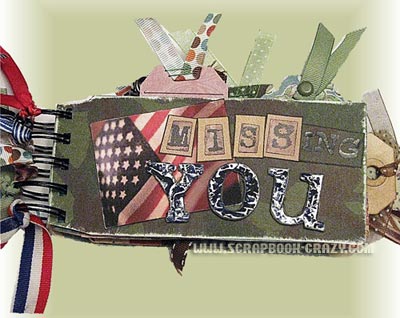 The title of this mini is "Missing You" The front cover clearly depicts a military themed album with the green patterned paper and coordinating ribbon and embellishments.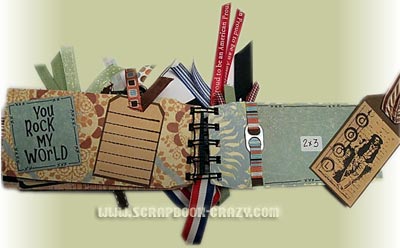 Journal spots, quotes, a tag and space for photos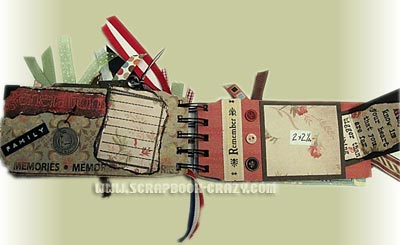 Memories and photo mats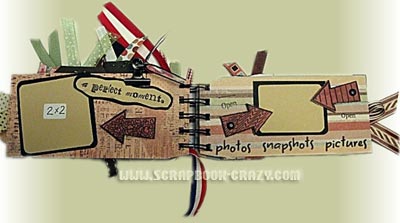 A 2x2 perfect moment and snapshots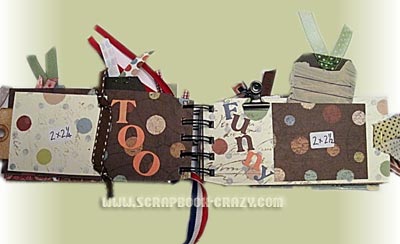 A place for funny memories , journaling and pictures.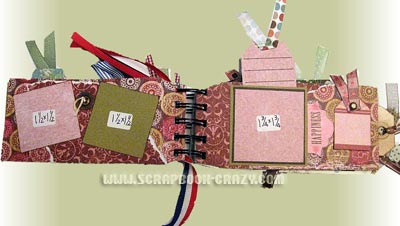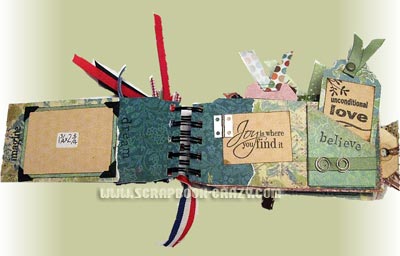 Quote "Joy is where you find it" and a tag with uncoditional love.