Joy Christmas Scrapbook Mini Album

Comfort and Joy Christmas Scrapbook Mini Album
I made this mini Christmas scrapbook using chipboard, My Mind's Eye Be Merry line and lots of pretty embellies. There are 10 embellished pages to display all of your holiday memories and even a list for Santa.
Homemade by Lara Medina
Cherry Hill NJ
More Pictures...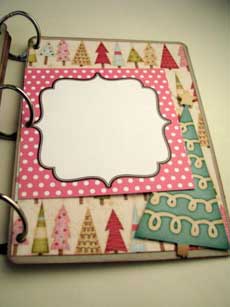 Journal spot or photo mat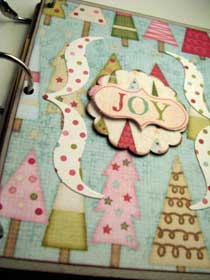 Front cover of the mini album JOY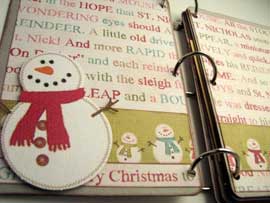 Die cut snowman matches the patterned papers
in this range.

Journal spot embellished with a button,
write down some special xmas moments.

Envelope and tag, place special mementos in
the envelope from the holiday season.

A wish list for Santa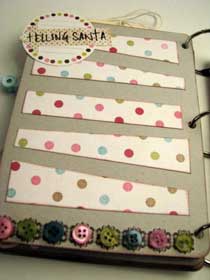 More space for writing to Santa Claus

Christmas trees in a great color scheme.
See more Altered Christmas Scrapbooks and handmade gifts
Return from Joy Christmas Scrapbook to HOME