Haunted House Scrapbook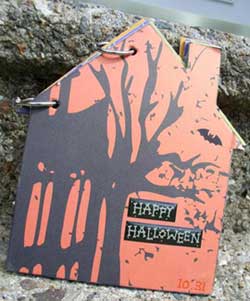 Haunted House Scrapbook
This is my haunted house mini album with my little goblins. The pictures were from Halloween last year. I used a Maya Road chip board coaster book as the
base. I used Reminisce "witches brew line" papers and rub on that are seen in the front and back covers as well as the tree in the middle of the book.
I also used Tim Coffey's Halloween papers and grand adhesions that are seen on most of the pages. Very easy to do and came together very quickly.First
Made By Jennie Doyle
New Hampshire USA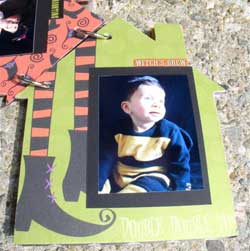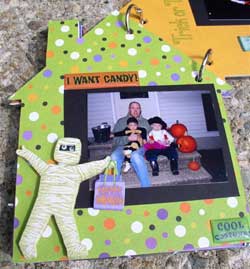 I want candy!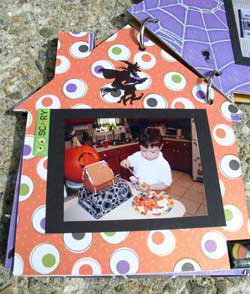 Decorating the gingerbread house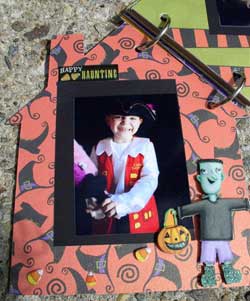 Happy Haunting - in costume.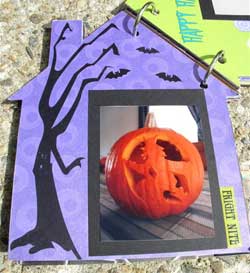 A very spooky pumpkin!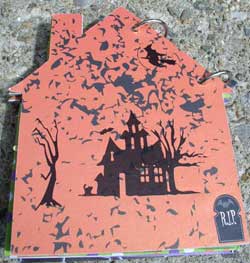 The back cover
Join in the fun and submit your own Halloween Scrapbook Mini here
Return from Haunted House Scrapbook to HOME