Nettie's Halloween Mini Scrapbook
"A Halloween mini scrapbook of Spells and Potions for Dummies"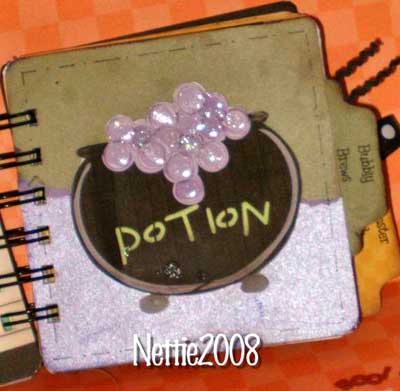 This little album was made for me as a reference guide. Having a birthday very near Halloween I grew up having Halloween parties instead of normal birthday parties. It was not uncommon to be playing "dunk your head in the apples" and other related games. Included in this little album are games, drinks and to satisfy my mystic side, omens. I also have a very good distant embossing buddy that I share ideas with who was looking for more ideas to use up the coasters she bought and thought this project would be perfect to share with her.
Supplies

Lasting Impressions papers
Lasting Impressions brass templates
Lasting Impressions software
Ribbon- Lasting Impressions and Michael's
5- 4X4 Coasters (front, back, Monster Mash, Witches Spells, Bubbly Brews)
Bind it All
1" Bind it wire
Ranger glossy accents (bubbles in pot)
Stampin Up tab punch
corner rounder
Inks (to age pages) sage green, dune, autumn, mustard etc.
Computer generated text and content using
10pt "Leftover" font.
Content from my website (www.nettiesplace.net) Halloween
Instructions
Cover front and back of book in matching paper.

Create your index using Lasting Impressions software and emboss

Color and emboss sub categories coasters. Add tabs glue to coasters.

Add content pages by printing them off on to lined paper. Cut to fit on to
4x4 CS of your choice. Round colors

Assemble book into your sub categories.

Punch all using Bind It tool. To finish insert wire and bind.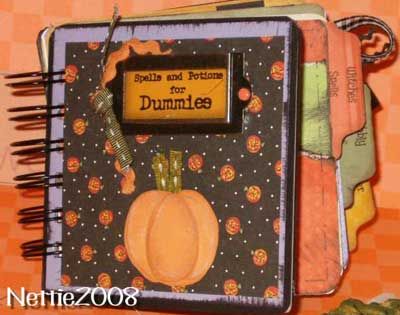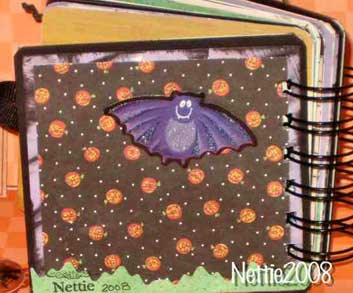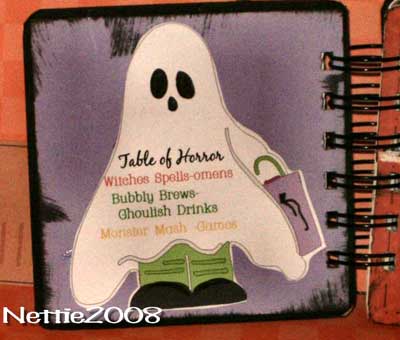 Ghoulish mini scrapbook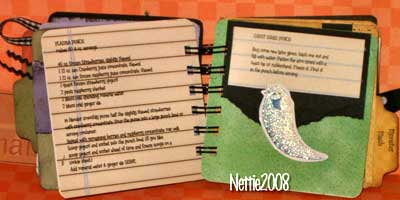 Halloween mini Scrapbook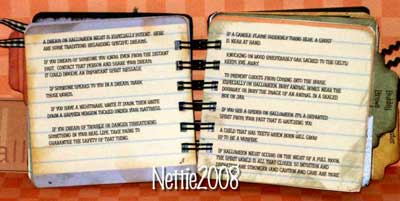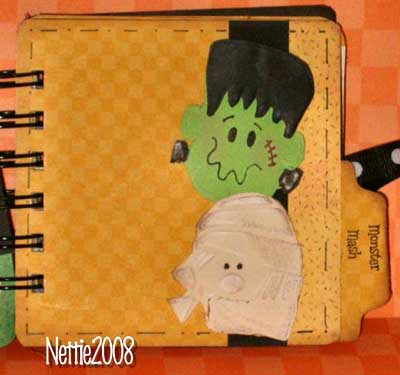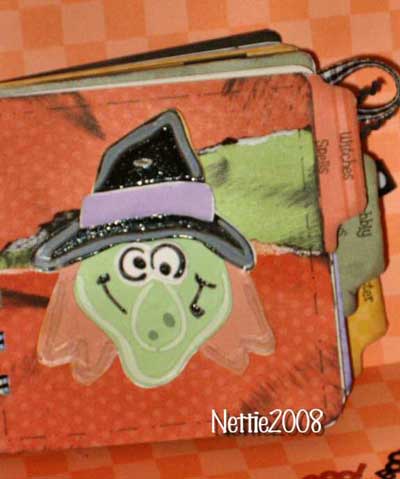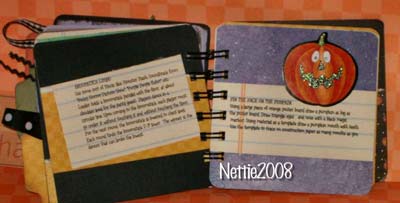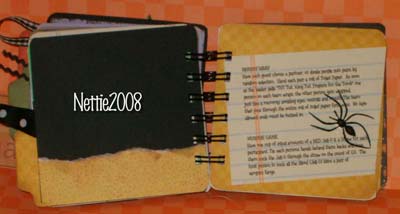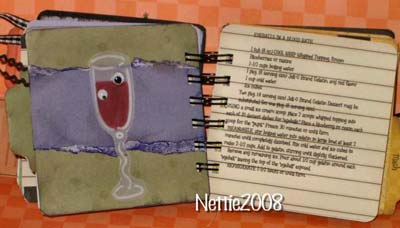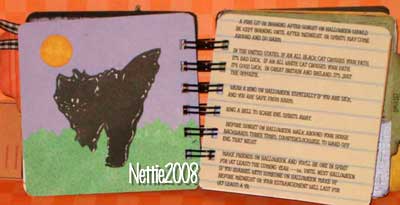 Thanks Nettie for sharing your Halloween mini album idea with us. If you would like to share your Halloween mini book creation then send it to us via the submit mini book form
Back to the Mini Scrapbook Albums Competiton Gallery