First Days Scrapbook
A paper bag mini scrapbook filled with the first days of a new life.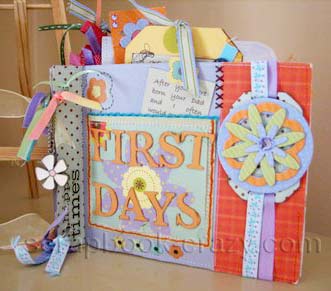 First Days Scrapbook
This is a little paper bag book I created to record some of the special things which happened in my daughter's first days of arriving into the world. It was such an overwhelming time I really wanted to sit down and re-live it and I wanted her to be able to hear the funny little stories and to read about our love for her.

It's a great book because it lends itself to loads of tags and after working out what was required it only took a night to formulate. I did it at a class at our local scrap booking shop...bags and sewing and bits and pieces a little ink..gorgeous and economical!!
Made by Jane Smith
Mount Gambier, Australia
More Pictures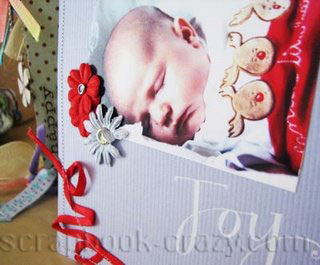 Beautiful photos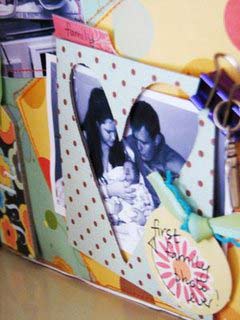 Embellished with a wide range of papers and ribbon

Pockets can hold tags and other keepsakes
Related Links
More Baby Scrapbooking ideas
Making Paper Bag Albums