First Birthday Album
This is akw's first birthday album that I finally made (3 years later) with one of the scrapbooking kits that you can purchase here. The kit was great to use as all I had to do was follow the step by step instructions and refer to the pictures. A total no brainer, which is definitely what i needed to help me get my mojo back, I deviated on a couple of pages but for the most part I followed the instructions to the letter. I learnt a couple of new scrapbooking techniques and tricks about getting creative with a pair of scissors as well which was a bonus. The whole album was made only from the kit contents and I have a little extra to spare.
My favourite products were the Carolee's Creations alpha stickers which a perfect for making mini albums and they look really good. I have since used the left over stickers on another 3 mini albums and 12x12 layouts. The transparencies and rubons included added that extra special touch throughout the album.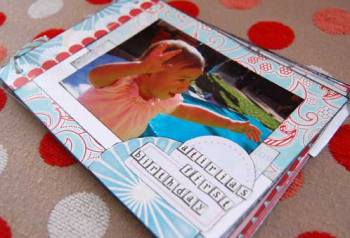 The front cover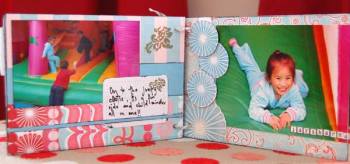 The jumpy castle. I swear these things make parties a breeze. They keep the kids contained in the one area, and you will only need one or two adults to supervise the lot of them.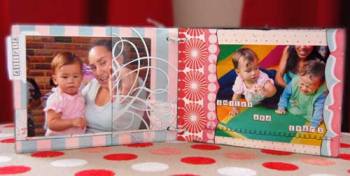 Birthday girl and aunty Shara. Transparencies from the kit and photo tabs.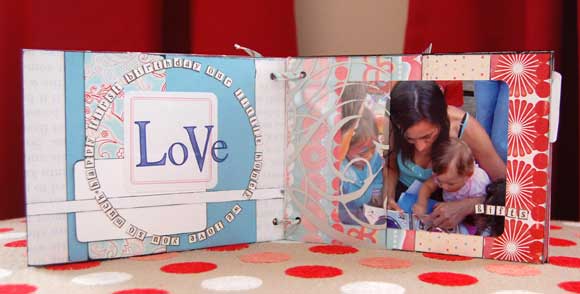 Rub-ons, transparencies and a bit of creative cutting inspired by the kit directions.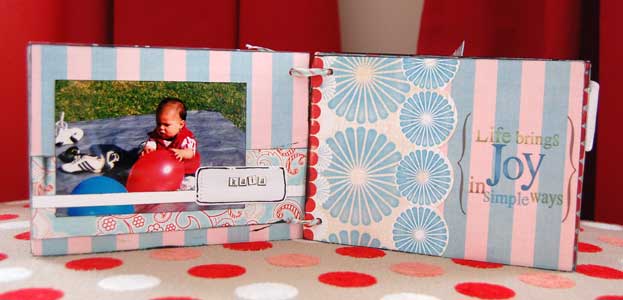 Kaia - too small to jump.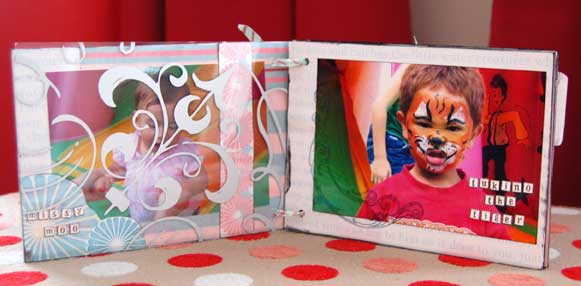 This transparency is a page on its own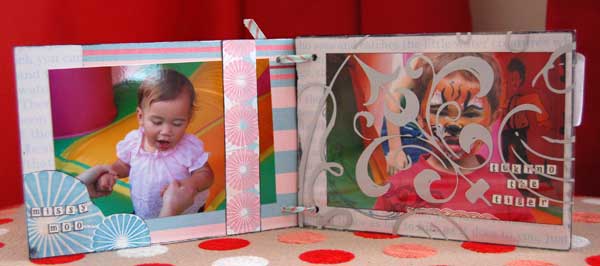 Flipped over to the other side.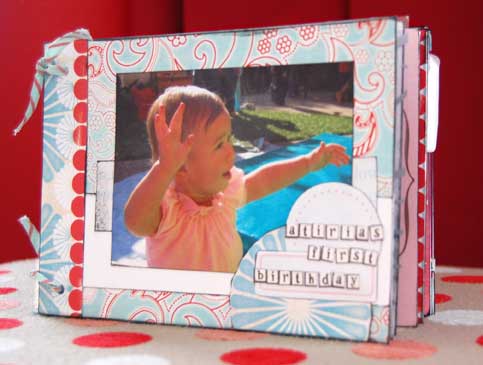 One last look at the mini album cover.