Family scrapbook
This is my Family scrapbook mini album that I made with family pictures from the Christmas holidays we spent in Turangi, NZ in 2006. It was made with the 7gysies chipboard mini accordion album in a purse.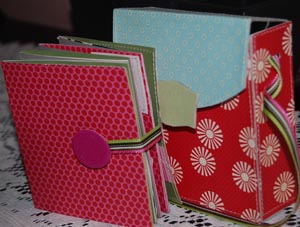 The family mini book with a chipboard purse
to keep it in.
Scrapbook papers:
The papers are the Scenic Route Laurel range.
Embellishments:
I really tried to minimize the use of lumpy bumpiness so that the accordion album insert would fit nicely into the assembled purse without any trouble. So there are a few prima flowers, some buttons and brads, chipboard frames by Lil Davis and some Strano ribbon.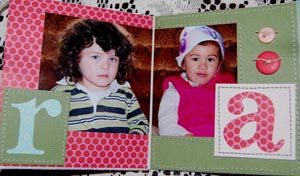 My Nephew and my daughter on the very first day that they ever met.
The monograms were made by tracing chipboard letters onto bazzill cardstock then carefully cut out with an exacto craft knife. They were backed with patterned paper then I machine stitched the edges with contrasting coloured thread.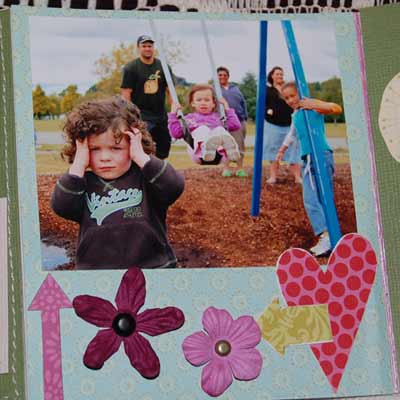 Riley again with the family in the background.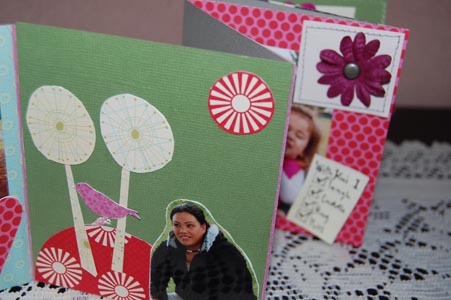 My sister Anya. I cut out some shapes from the patterned paper to form this collage.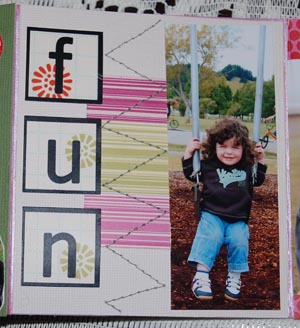 Mr Riley again.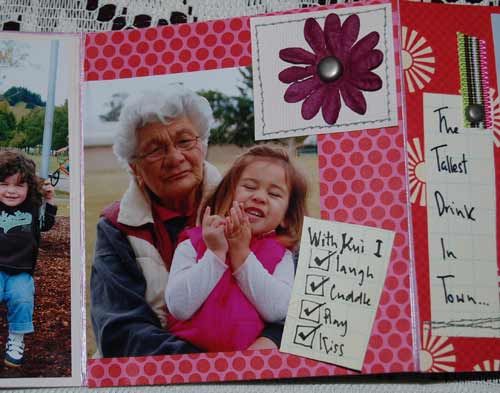 My Nan and Akw. I cut a piece of patterned paper for the check box and doodled the squares and titles with a zig writer.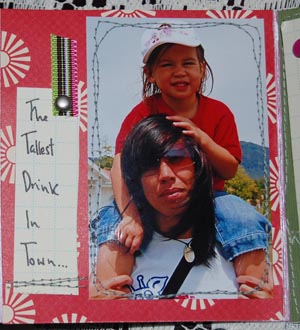 A bit of machine stitching for some definition.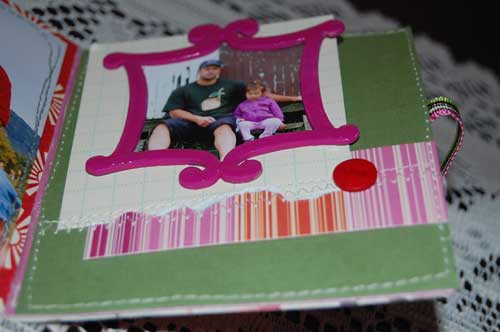 Layered paper, ripped and stitched - topped of with a frame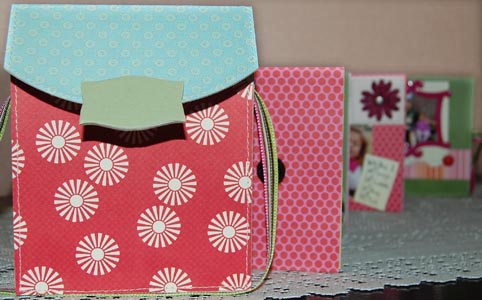 A view of the complete album
Back to the mini album gallery