How to make a Easter Egg Mini Album Scrapbook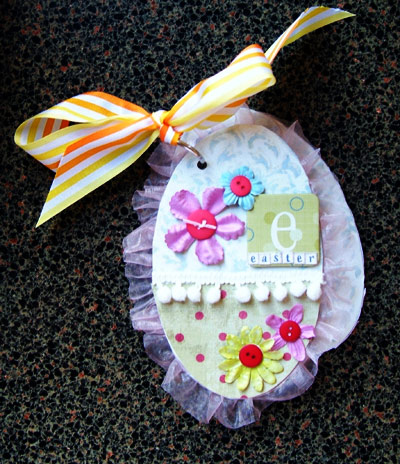 Easter Egg Mini Album Scrapbook
Fill this Easter mini scrapbook with your Easter weekend memories to make a cute keepsake or turn it into a bragbook to gift to grandma or another member of the family it would look super cute bundled up in a small Easter basket along side some chocolate eggs. mmmm
Supplies
Chipboard or thick cardboard
Patterned scrapbook papers
pencil, scissors or craft knife
glue stick and double sided tape
book binder ring
Oval template - i used an ikea grater from my kitchen
pretty embellishments to decorate like ribbon

Directions
Step one
Take your pencil, your oval template and trace 5 egg shaped pages from the chipboard. As you can see I used the grater from my kitchen to create my pages. I discarded a serving dish as it was a bit too big. The grater was the perfect size.
Cut out your pages and set them aside for the moment.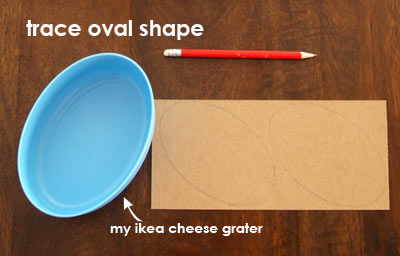 Step two
Trace and cut 10 ovals from your patterned scrapbooking papers. I cut the patterned paper a smidgen bigger than the chipboard pages to make sure that the covered the pages completely. I sanded down the over hanging edges of paper with an emery board (or a piece of fine sandpaper) This also gave my mini book a shabby chic distressed look too.
Step three
Adhere the paper to both sides of each of your chipboard pages
Step 4
punch a hole in the top left corner of each page. At this stage you can go ahead and decorate your mini book with photos and embellishments.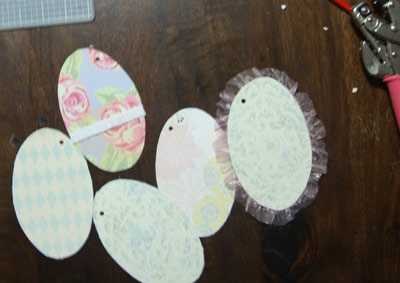 Step 5
Thread in a book binding ring and tie on a few lengths of ribbon to embellish.
There you have it. A mini Easter scrapbook that can be made in less than a couple of hours.
Related Links
More scrapbook mini instructions
Return from How to make an Easter egg mini album scrapbook to home