A Dog Mini Album - My dog Jessi
"Make a wonderful dog mini album keepsake about your beloved pet"
This mini album is all about my dog Jessi, she is a wire haired terrier. Stephi my granddaughter who is only 14 months old loves this little book, again my previous book and this book are her favourites, even when she is at home seeing the real dog she loves to look at the picture in the mini album. This album has been well loved by Stephi. I have made it fun and made it nice to touch with the various bits and pieces as you can see from the picture. Hope you all like it too.
Kumudini Fernando
Upper Hutt, New Zealand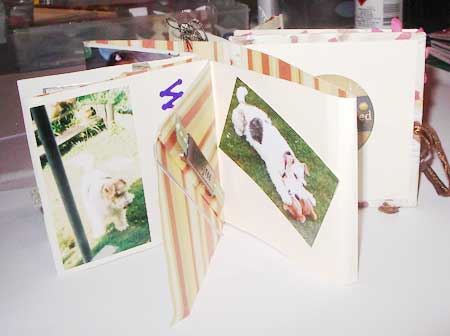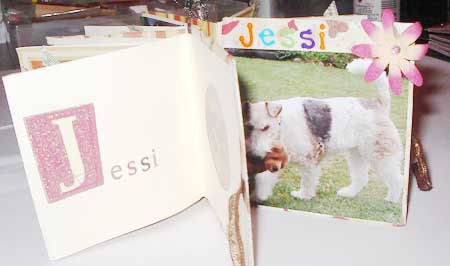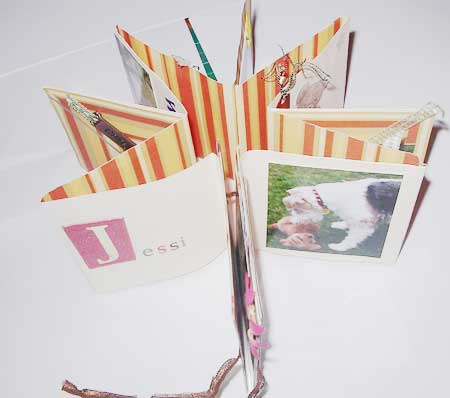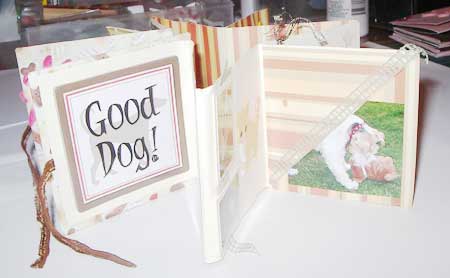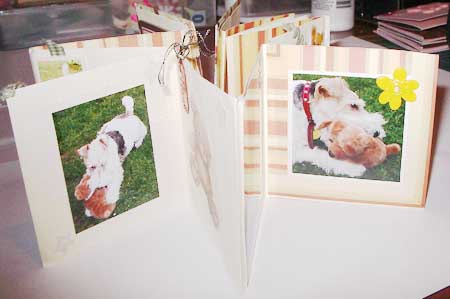 Thank you Kumudini for sharing Stephi's little mini book of Jessi. Such a wonderful little keepsake for her to cherish. If you have made such an album and would like to share it please send it to us via the submit form.
Return from Kumudini's pet dog mini album scrapbook to the gallery