Create photo album scrapbooks with mixed media
You can really create photo album magic using an assortment of different shaped pages. This is a mixed media scrapbooking album that I put together with photographs from our Christmas holidays in NZ. We always try to cram as much action and relatives into our holidays and the end result is usually a couple of hundred photos.
Mixed media techniques
Basically I just took a 7gypsies 6x6 chipboard album, I kept around 4 or 5 pages whole and butchered the rest. I cut a couple of pages in half, made a frame from one and trimmed a couple into pretty shapes. I added a couple of different sized coin envelopes and used some journaling tags as pages too. I'm very pleased with the end result. I was going to give it to my mum for a mothers day present but I am loathe to part with it now. I would still like to add in some more pages and photos at some time which will be simple enough to do thanks to the simple loose leaf rings use to bind the album together.
Basic Grey Infuse range was used for this album.
Visiting with my aunt on the left and on the left Tang and I are helping out the guys at DOC to tag a family of Whio ducks which are an endagered species.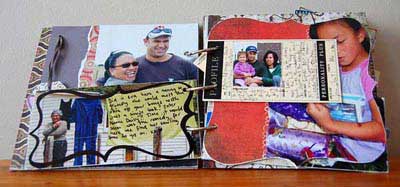 Photo on the left is adhered to a trimmed chipboard page. A 7gypsies profile tag is bound as a page.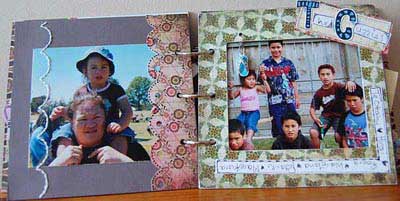 Aunty Char and Akw. The cuzzies on the right. behind a chipboard frame page which flips over to frame the picture on the left page.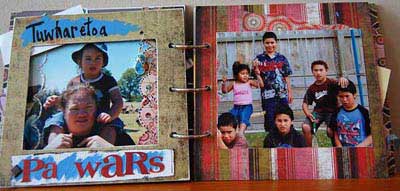 Scrapbook frame page an the cuzzies again.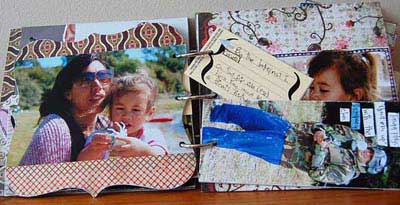 I roughly sketched this pattern on to this page and cut it out with scissors and then adhered paper and the photo and trimmed the excess.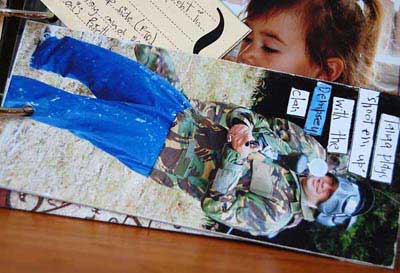 This photo of Tang playing skirmish in the bush with some mates is stuck to half a chipboard page...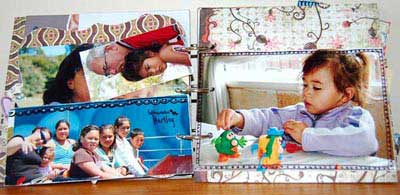 ...and on the reverse side is another photo.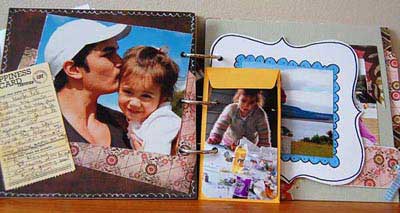 Coin envelope has been bound to the album. The reverse side of the envelope has been hand stamped for some journaling to be added.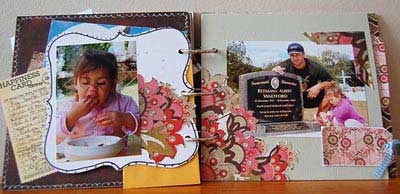 The left page was hand sketched and cut from thick white cardstock.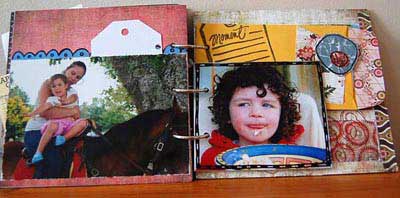 A photo pocket holding a journaling tag. The right photo adhered to chipboard and trimmed. I have also hand doodled a frame with a black permanent marker.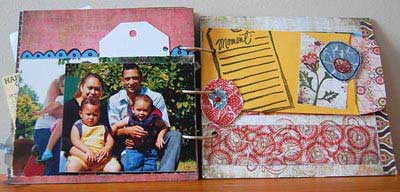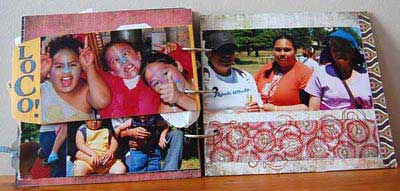 Another stamped coin envelope with a journaling tag
Back to the mini album gallery