Coffee Scrapbook
"A Coffee Romance"
Inspiration
This coffee scrapbook was completely inspired by the Coffee House line by Creative Imaginations. I loved the papers and the stickers and simply had to have them. But could I see myself doing more than one scrapbook layout? Which album would it go in? A layout just didn't seem to be a natural fit for me ... thus the idea of the mini book, "My Coffee Romance."
As I started jotting down notes I realized I had a LOT to say about coffee! Coffee has been a big part of my life either directly or indirectly from childhood to adulthood. In fact, it was almost a romance, hence the title (which is a play on the pop/rock band my DD listened to at the time, "My Chemical Romance.")
I did a rough estimate of the number of pages I would need based on my notes & photos and chose a Canon cardstock (of which I knew I had several sheets) cut to the easy-to-work with size of 5x7. This cardstock was heavy enough that I could adhere photos & embellishments on both sides without having to adhere to chipboard pages. I made a few pocket pages and then added the Coffee House papers, stickers, photos, tabs, stickers, my Aunt's recipe for biscotti and even coffee sleeves and brochures from Starbucks.
Supplies include
Coffee House paper and stickers from Creative Imaginations, Canon cardstock, accent paper from Autumn Leaves, Rub-ons and Thickers from American Crafts, rubber stamps, prismacolor pencils, and label tape.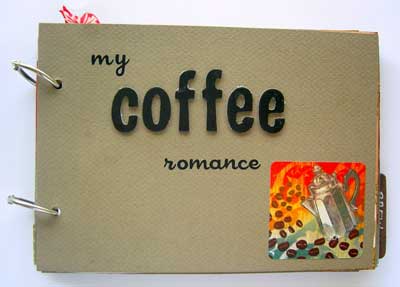 My Coffee Romance.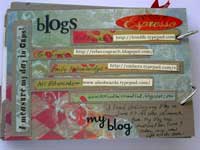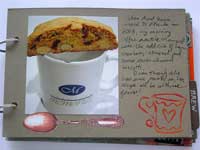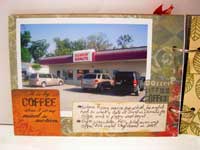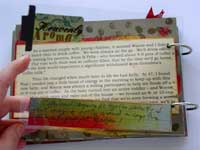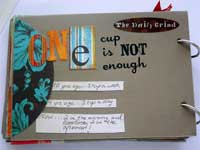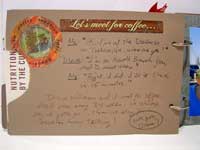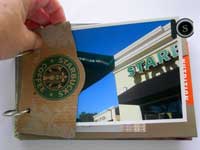 Starbucks coffee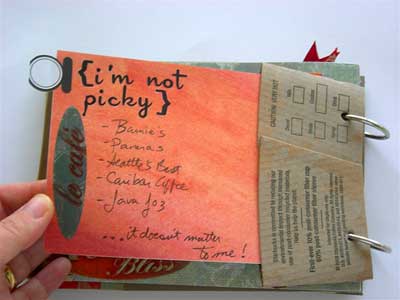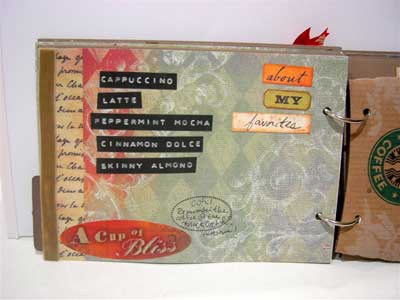 Coffee favourites

2 cups in the morning + 2 cups in the afternoon.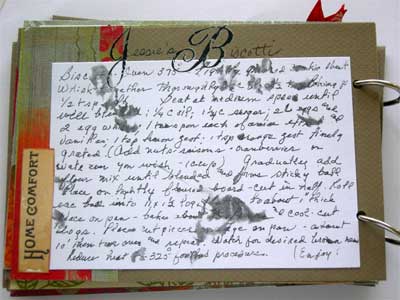 Biscotti recipe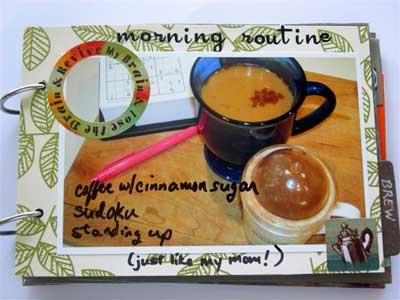 Morning coffee routine

Cup of Love.

One cool chick!

Sure, Blame it on the parents.
Anne Marie Gross
Oviedo, FL
Thanks Anne Marie for sharing with us your coffee scrapbook. Who knew there was so much to say about coffee? If you have a mini album you would like to share then send it via the submit form
Return from Anne Marie's Mini Coffee Scrapbook to home