Christmas Wall Hanging
Quick and simple scrapbooking gifts to hang at Xmas time.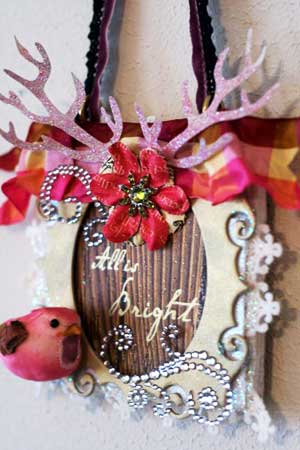 Christmas Wall Hanging
This little wall hanging which was hand made from a piece of scrap wood and scrapbooking products. It's about 4 x 4 inches in size and it is layered to the hilt with felt, bling, chipboard, ribbons, rubons, paint, and a small red bird. It was really more of an experiment in textile layering, but I'm quite happy with the results. Just looking at it makes me want to drink hot cocoa with peppermint sticks.
The text within the frame reads 'All is Bright'

Made by Sheila Daniels
Illinois
See more Altered Christmas Scrapbooks and handmade gifts
Return from Christmas Wall Hanging to HOME