Christmas Traditions Scrapbook
Keep your family traditions alive for all time..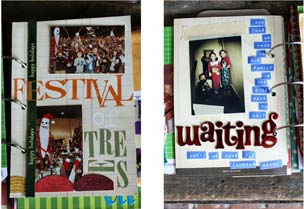 Christmas Traditions Scrapbook
This mini is a scrapbook mini album about some of our Christmas traditions with just a few Christmas photos thrown in for fun. I made it with the December. Sweet Spuds scrapbooking kit and other various other embellishments and things that I had on hand at the time
I
made it.
Susan Jenkins
Layton, Utah
Make your own traditions of Xmas scrapbook. Take photos of some of the activities that makes up your holiday season and write a little bit about it. Activities may include:
Making Christmas ornaments with your children
Dressing the tree
Baking xmas cookies and treats
Unwrapping gifts - our family opens one gift each on xmas eve .
Singing Carols
Making hand made gifts
Special recipes
Christmas lunch menu
Games
More Pictures...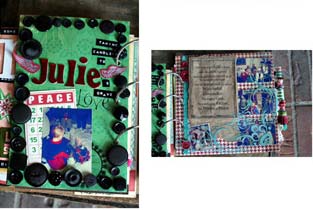 Related Topics
Scrapbook Calendars
See more ideas and tutorials to show you how to make a scrapbook calendar
Altered Christmas Scrapbooks and handmade gifts
More Xmas Scrapbooking ideas and examples
Christmas Mini Albums
Tutorials for making Christmas mini books and gift ideas
Return from Christmas Traditions Scrapbook to HOME