Christmas Memories Scrapbook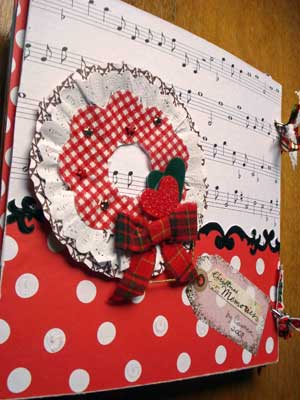 Christmas Memories Scrapbook
My mini book is a Christmas Guest Book, which I'll complete with more pages with Christmas photos.
I live with my husband, we both are far from our families, Christmas is the time we meet our families, so I've done this book and each one of our relatives will leave us a message, after Christmas I'll do the pages with the photos and it will be an amazing memory of this happy time.
I've used coordinate papers, relief paint with glitter, acrilic gesso, ribbons.
Carmem Lucia Calvo
Brazil
More Pictures...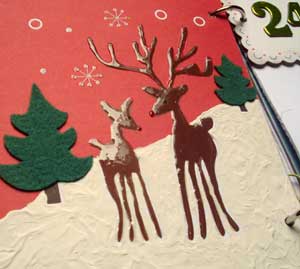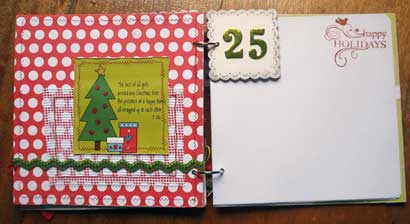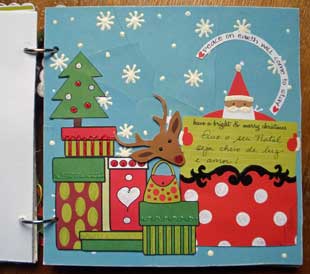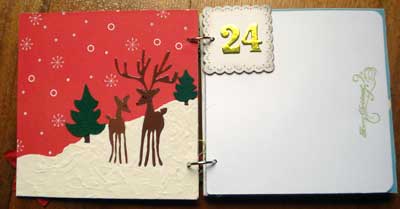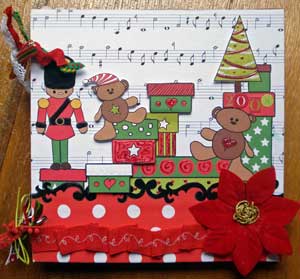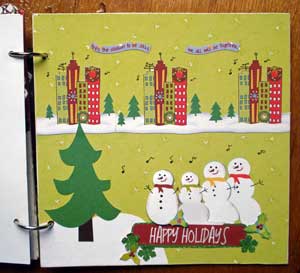 See more Altered Christmas Scrapbooks and Mini Art
Return from Christmas Memories Scrapbook to HOME