Mini Birthday Scrapbook
My mini birthday scrapbook
I made this album as a gift for my niece's first birthday. I used " The Dozens Artist may mini kit"
How I made it
I first cut 3 sheets of paper. Two of 23cm x 17 cm and two of 21cm x 17cm. I painted them with different acrylic colors. For the cover I used grosgrain ribbon. I drew the umbrellas and the frog on patterned papers, cut them, adhered them then redrew them on to the painted paper.
I also used stamps. Sassafras lass, Pink paisley, Kesi'art and kawai stamps Onirie.
Leila Bentahar
France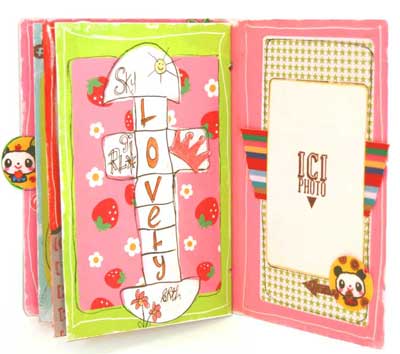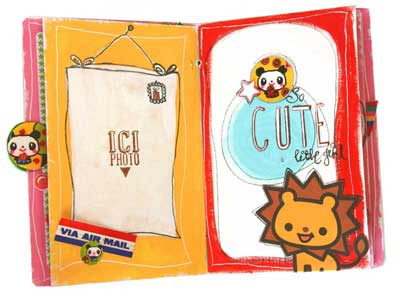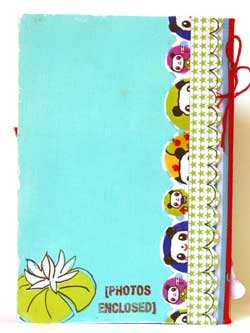 Thanks Leila for sharing your Birthday mini book with us. If you have made a mini album. You can submit it via the form or you can email it to us at info[at]scrapbook-crazy[dot]com. Your mini scrapbook will be entered automatically into the next scrapbook-crazy.com competition.
Back to the scrapbook albums Gallery for more birthday scrapbook ideas