BFF Mini album
A Little Book of Mini-adventures and BFFs
I made my bff mini album for my friend's birthday. The theme is friends and the various trips we have made together. The colour scheme is both pink and girlie as well as rock n' roll which sounds odd but sums us up perfectly!

I made the album from 6 inch cardstock, covered with backing paper and tied together with a variety of ribbons. The photos were printed in black and white so they didn't clash with each other and the papers. Because of this I was able to use a wider range of embellishments. The embellishments I used ranged from mini-pages and paperclips to rub-ons and chipboard lettering.
Top tip:
I've always saved things from various trips and outings such as concert and cinema tickets. I even tend to keep travel tickets as well. These make great personal embellishments on scrapbook pages and also provide a way of journaling the place and/or date
Tasha Gorringe
Nottingham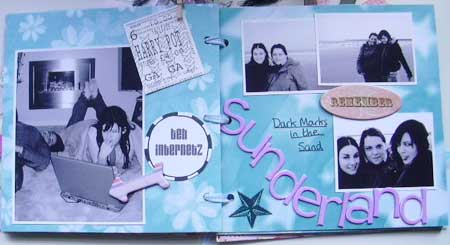 chipboard embellishments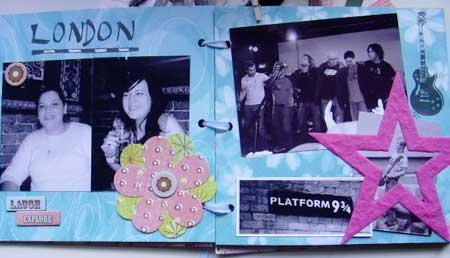 Best friends hanging out.

What girlfriends do best together....coffee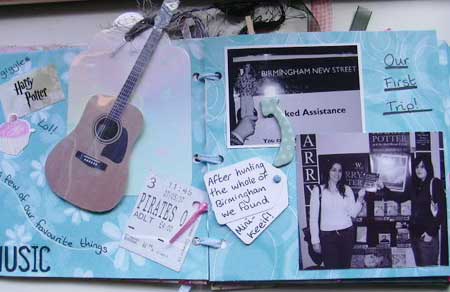 Concerts, Movies and Harry Potter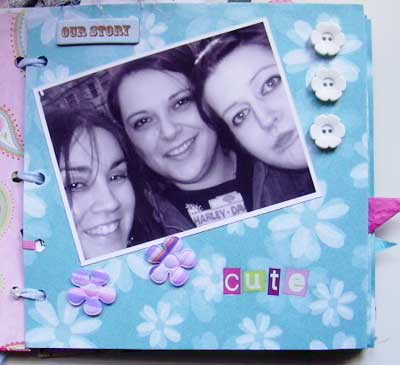 Best Friends Forever!
Thanks Tasha for sharing your Best Friends mini book with us. If you have a mini album of your BFF's. You can submit your bff mini album via the form or you can email it to us at info[at]scrapbook-crazy[dot]com. Your mini scrapbook will be entered automatically into the next scrapbook-crazy.com competition.
Back to the Mini Scrapbook Albums Competiton Gallery