Teeny tiny Baby

mini album
A baby mini album made from using these accordion mini album instructions which uses just one sheet of 12x12 paper and makes an album which measures 4"x4".
The scrapbooking papers used in this baby album are the Baby Bee range from Crate Paper. They are a unisex range but I find they work better with boy themed mini albums.


baby mini accordion album
Brag Book
This scrapbook is small enough to hold in your hand bag these would make great little brag books for Grandma, Aunty or Mum.
Baby Announcement
You could maybe alter it to be a baby announcement card with a twist. Include all the vital details from the birth and a few choice baby pictures for a unique announcement.
accordion mini album cover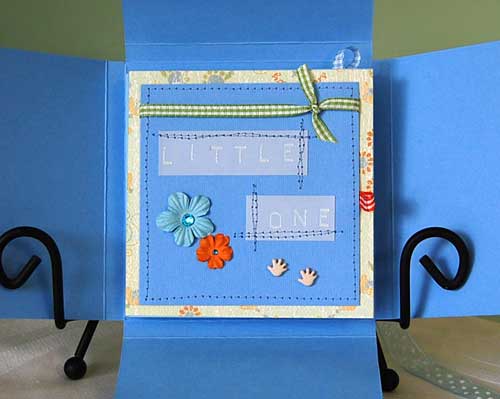 May arts gingham ribbon, Pebbles stickers and some Prima petite flowers.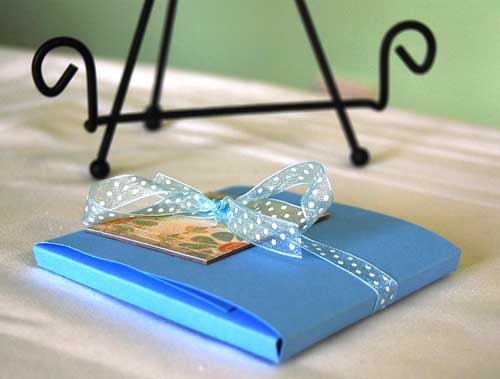 The album all folded up nicely in its little fold up envelope and bound with a length of ribbon.
Tags and pockets. The tags have been machine stitched around the edges to create a border. Photos or journaling can be added to the tags. The pockets have also been stitched and then attached to the accordion album with double sided tape.
Machine stitched photo mat and a fold out mat.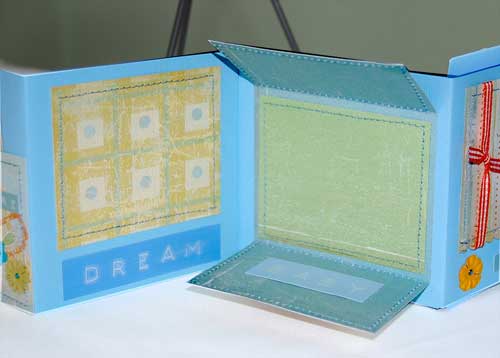 The flap is opened to reveal a photo mat.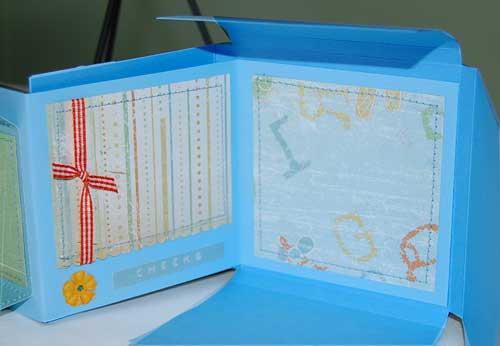 Last page with two simple photo mats. The back of the accordion mini album is attached to the fold out envelope using thick double sided tape.

Back to the mini album gallery