Baby girl scrapbook - Chloe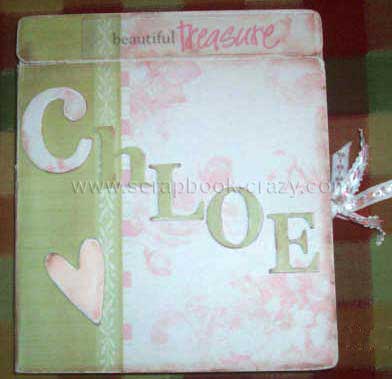 A baby girl scrapbook mini album by Tina
I used the Peek a Boo Book by Creative Imaginations. This was a special book that I put together for my cousin back east for his first child, Chloe. I wanted something very unique and something that looked a little old fashioned and vintage.
The Peek a boo book comes with the pull outs and no they have tabs that hold them into the slot. That holds them about an inch from fully coming out. If finagled they can come out. But not recommended.
The papers used in the scrapbook were from, Anna Griffin, Deja Views 'Sharon Ann Collection' which I bought from Joann's. All the cardstock is Bazzill. The brads and eyelets are from the Stamp Doctor. Rub ons are from Top Line Creations. Vellum quotes are from Joann's as well, get back to you on that. The chips for the name are Top Line as well
Tina Millhoupt,
Marana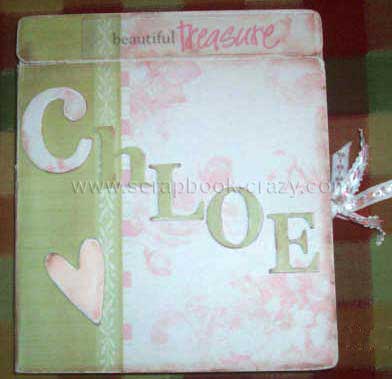 Front cover of Tina's mini album - Chloe.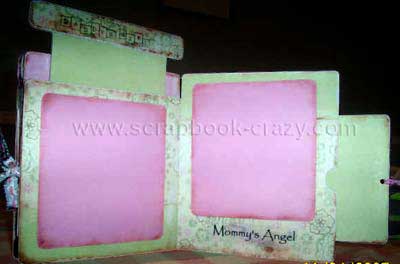 Pink photo mats for pictures and or journaling.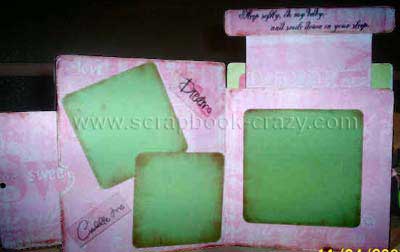 Sentiments and Quotes are scattered through out the mini book.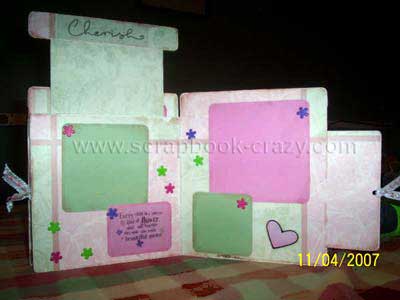 Flower brads scattered across the pages to add visual interest.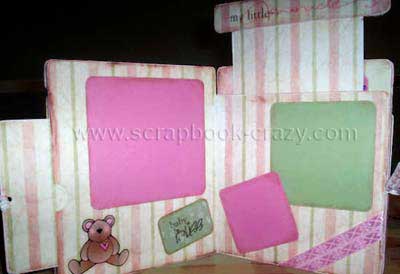 Baby Bliss!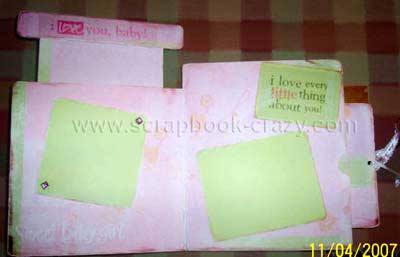 The Pull out tags add an extra 6 or so pages to your completed album.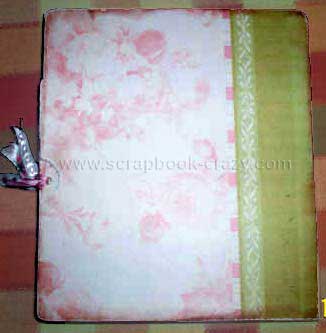 Simple yet elegant back cover.
Thank you Tina for sharing your beautiful mini album for Chloe with us. I'm sure your niece and cousin will love it and cherish it forever.
If you would like to share your mini albums to make this free mini book resource even better then please feel free to do so. All Submissions are automagically entered into the next mini competition where you can win some great prizes.
Back to the Mini Scrapbook Albums Competiton Gallery