Handmade Altered Address Box
Instead of a book dress up a box for your contact cards..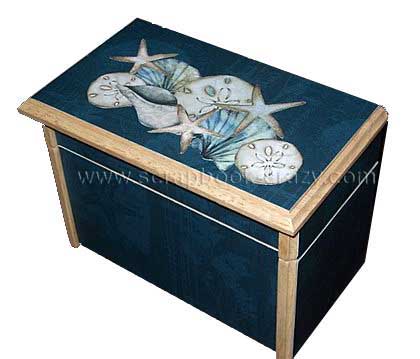 Altered Address Box
25 years ago I made my mom and dad an address book. They've been using it ever since and its falling apart and there was no where to write new addresses. It was time for a new one since they don't use a computer.
I bought the oak recipe box from Big Lots for $4. I then covered it with Creative Imaginations paper, using glossy gel medium. I cut out some shells form one of the Creative Imaginations papers and layered those on the lid with the gel medium too.
For the inside I bought 4x6 alphabet dividers and 200 4x6 index cards.
I put a big blue sharpie in the box with the card and dividers so my parents could write on the cards and SEE what they wrote.
Created by Bethie
Southern California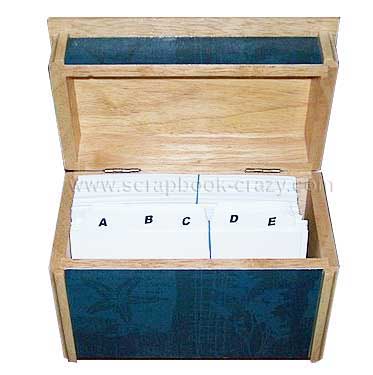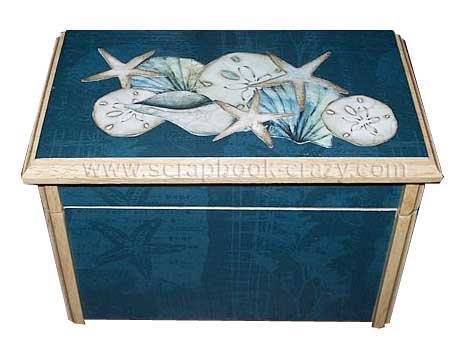 Related Mini Album Topics
Altered Christmas Scrapbooks and handmade gifts
More Xmas Scrapbooking inspiration and examples
Christmas Mini Albums
Tutorials for making Christmas mini books and gift ideas
Return from Altered Address Box to HOME