Teeny tiny

accordion

mini

album

The first of the 4"x4" mini albums that I have made using these accordion mini album instructions made from one sheet of 12x12 paper

It is a little book of love. I had some Perfectly Posh papers that were perfect for this little cutie. I love the red, brown, baby blue and pink colour combo. There is a lot of stamping in this album, mostly cute sentiments. I heat embossed some of the stamping and on others i used glossy accents to give that embossed look.

Because it is quite a small album, wallet sized photos will work great. I think these little albums will be great for Christmas cards that double as a gift. I can include our yearly letter to the family bringing every one up to date. Email is all well and good but my Nan loves to receive letters.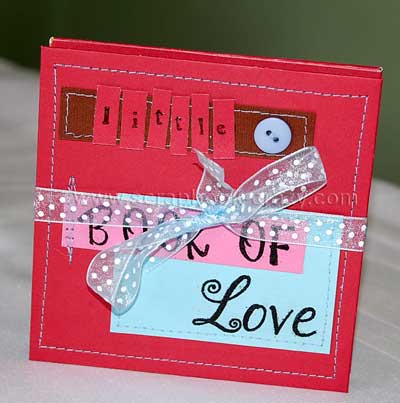 accordion mini album cover.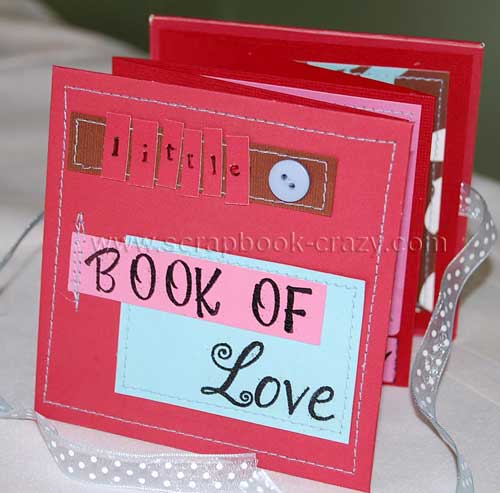 The front and back covers are made from chipboard and covered with patterned paper.
little photo mats and tags. Each of the photo mats have been machine stitched around the edges and then attached with double sided tape to the concertina album.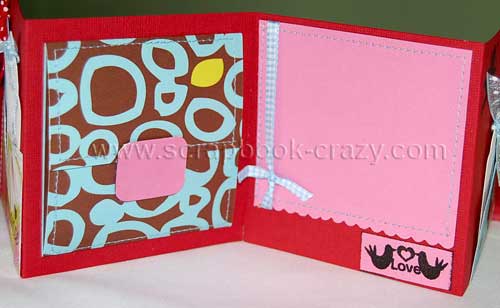 a fold out flap and scalloped edged photo mat trimmed with some fancy little scissors.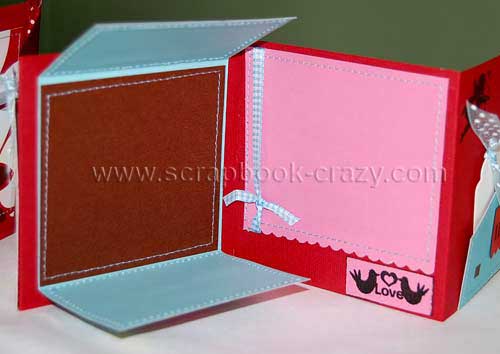 The flap is opened to reveal a photo mat. Little hand stamped and heat embossed birdies in the corner.

Last page with a couple of tags for some journaling and a final photo mat.
You can see the ribbon tie peeking out as it is sandwiched between the back chipboard cover and the accordion album.
Back to the mini album gallery