8x8 Scrapbook Album -What a Wonderful World
"What A Wonderful World 8x8 scrapbook album"
I just completed this mini-album inspired by the lyrics to the song "Wonderful World" by Louis Armstrong. I absolutely love that song and did a layout for it for the challenge blog "Scrapping The Music." I was so inspired by the song that I decided that I needed to turn it into an entire mini album. At 48, I am in my first year of marriage to the most wonderful man and I have three new step kids that I just adore! I wake up every day and feel so blessed and grateful. The album sits on our kitchen table for everyone to see. The journaling is the lyrics to the song, and the photos are of my new family and home.

It's an 8 x 8 chipboard album. Almost all the scrappy supplies (including the rubber stamps) are from the "Hipster" collection from the SiStv online boutique. I also used paint, magazine pics of some birds and flowers, and some doodling pens.

Thanks for looking at my mini-album!

hugs,
Michelle LaPoint Rydell
Circle Pines, MN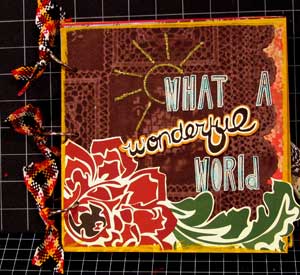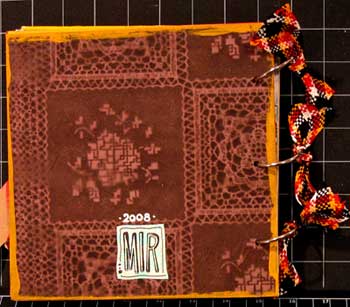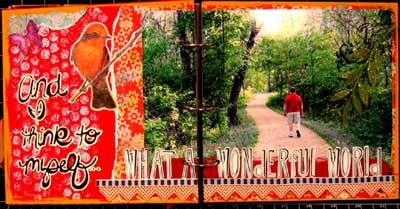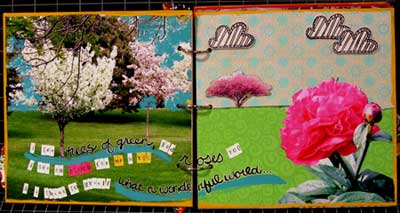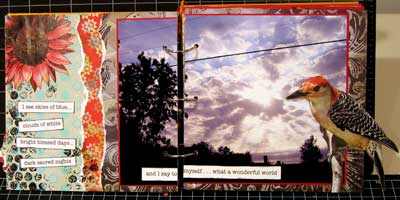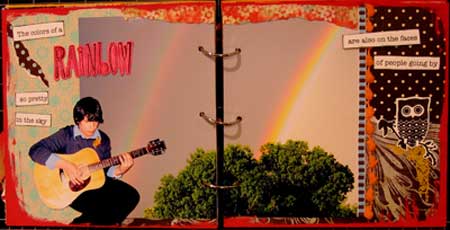 How good is that rainbow in the sky!
What a fantastic mini album idea Michelle. love the Rainbow picture.
Return from Michelle's 8x8 scrapbook album to the gallery