Greetings,
Welcome to another edition of Mini Albums to Go where bring you up to speed with what's going on at Scrapbook-Crazy.com. If this newsletter is not displaying in all its colorful glory, you can view it on the web at:
www.scrapbook-crazy.com/Mini_Albums_To_Go-Issue9.html
---
Halloween Contest Winners
There was a lot of variety in our Halloween contest. We really enjoyed looking through the gallery of entries and were surprised by every new mini added. Creativity certainly was flowing in abundance this Halloween. Congratulations to the three winners of our Halloween competition who will no doubt have fun spending their gift certificates from MagisticalMemories.com.
And the winners were...
1st Place - Monster Mini Album by Keely Yowler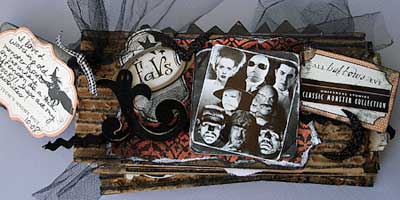 2nd Place - Trick or Treat by Valerie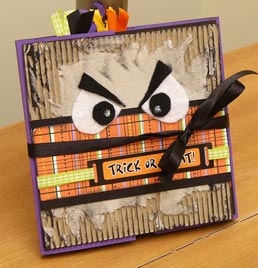 3rd Place - Happy Halloween 2008 by Lori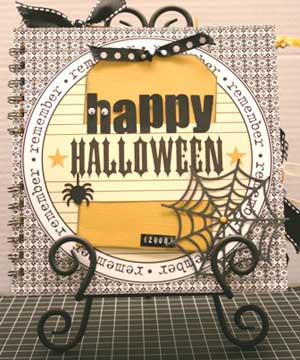 Congratulations to our winners and a big thank you to our sponsors, judges and to everyone who entered. See the rest of our Halloween mini album entries in the contest gallery.
---
New Tutorials
Gatefold Mini Scrapbook
Thanks Maria for sharing your gatefold scrapbook tutorial with us. Gatefold minis are all the rage so make sure you take a look at how you can make one yourself.
Another 2009 calendar idea
This time it is a desk calendar made with cardboard and a desktop calendar scribble pad. If you can't get your hands on one we have a printable 2009 year calendar that you can print right from this site.
---
Teacher Gift Pack Freebie
With the holidays approaching it is time to give some thought to a special gift for your child's teacher. A handmade gift is really something special and can show how appreciative you are because we put a lot time, sweat and love into it's creation.
To help you this year we have a little teacher pack with a printable template for a post-it note holder, 4 greeting cards, pen wrap inserts and a box envelope to store them in.
Simply print them onto firm cardstock. Cut, fold and glue. Pop the goodies into the box then finish it off with a length of ribbon tied around it to secure it closed.
Get more details and download your freebie template here
---
Altered Christmas Scrapbooking Contest

Deck the halls with mini albums and altered Christmas goodies. Fa la la la la, la la la la. This year we are extending our Holiday Season Contest to include all kinds of Christmas Scrapbooking altered items as well as regular mini albums. If you would like to be in for a chance to grab a gift certificate voucher for $100, $50 and $25 from the gang at
A Cherry On Top then send us your best altered Christmas projects.
We are very excited to have ACherryOnTop.com as our sponsor for this competition . They have one of the largest selections of scrapbooking products on the internet so you will surely have a great time spending your hard earned gift certificates if you are one of our lucky winners. Take a look around their store at some of the products that they have to offer... Their monthly promo codes are definitely worth checking out.
Competition Ends January 10th, 2009
For more details on how to enter head on over to our Altered Christmas Contest page.
Our Judges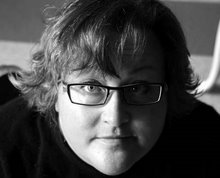 Teesha moore from teeshamoore.com is a fabulous Journal artist who is so creative it's not funny. Her many works have been published in 15 books and over 25 magazine issues. She sure does know her stuff. At the moment she is working on journal pages, some hanging art, sewing fabric journals and making fabric out of plastic bags. She also helps spread creative mojo by teaching other crafters. You can keep up to date with Teesha's goings on at her Blog and purchase her art from her Etsy store.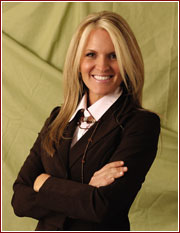 Melody Ross is a scrapping mom, an artist and an old hand in the Scrapbooking scene. She is the face behind the Chatterbox Scrapbook line which started from around her very own kitchen table back in 1997. Since then she has written several idea and technique books and has been featured in many magazines and newspapers. Melody is a talented artist and through hard work and the support of her husband Marq and her family has been lucky enough to watch her childhood artist dreams come true.
Rebecca, who hails from the great Northwest from has been putting together kits for mini album makers for several years now, selling items on Ebay and now through her Etsy store Scraps Of Time where you can purchase her latest Christmas Kit. Her vintage styled kits set her apart from the crowd and there is always a great mix of new and old products to play with. Keep up to date with Rebecca's offerings on her Blog which is also great source for inspiration.
Enter the Altered Christmas Scrapbook Competiton Now
Stuff you oughta know
Feel free to forward this newsletter to a friend or egroup.
They will be glad you did!
If this newsletter was referred to you by a friend then make sure you subscribe to mini albums to go to ensure you are the first to know about our competitions and updates.
If you have any comments or questions you can send me a message via the contact me page or you can simply leave a quick comment on my BLOG
© 2007-2008 www.Scrapbook.Crazy.com. All rights reserved.