Pick of the Bunch
Wow! I am getting so many emails with so many wonderful mini albums it is becoming difficult to select a few albums to show off in each newsletter. I can definitely see the need to enlist some help for future editions.
This first mini album is by Annette West, who with a combo of great photographs and stunning papers from Scenic Route has put together this mini book made with cd mailers. Love the colour combo and photos!
You can see the rest of this album here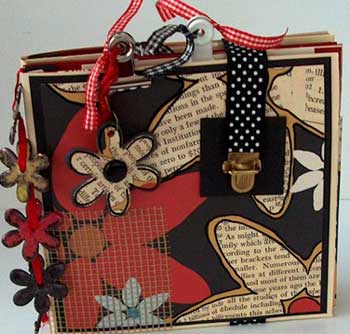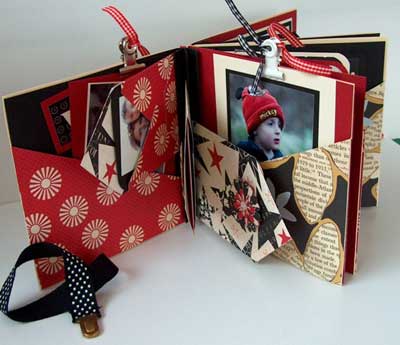 Our second reader Kathryn Fertyk has created this fab little Christmas star album just in time for her MOPS group's holiday auction .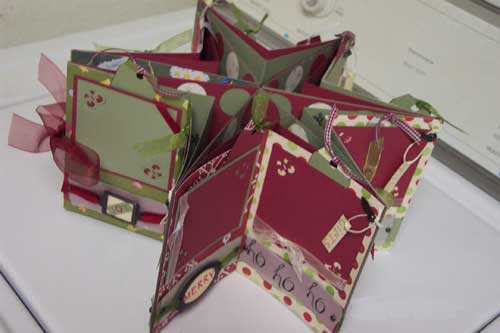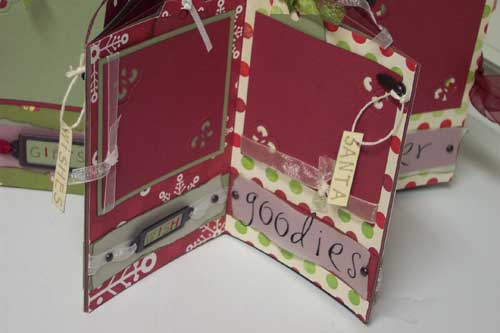 You can see the rest of Kaythryn's album here
As always we would really love to see what you've been up to. So make sure you share some of your mini album mojo with the rest of us and send me an email of your latest scrapbook mini album caper along with photos of your album and yourself (if you like) I will pick out an email or two each month to feature on my newsletter... So don't be shy now and
send your stuff to peata@scrapbook-crazy.com with 'Mini album submission' in the subject box.
note. I don't wanna get into any trouble so make sure any submissions are your own work.